Gre3n Superfood
---
We are committed to supporting people with food sensitivities, allergies and encouraging those who are either transitioning or have already chosen to live a healthy well-balanced lifestyle. Our vision is to be the number one destination of choice for superfood smoothies & smoothie bowls, protein shakes, fresh juices, acai bowls, fair trade organic coffee and a wide range of raw, vegan, vegetarian, gluten-free and clean-eating options in both Christchurch and Nelson.
Our hallmarks of exceptional service to all our customers, fresh is always best, sourcing as many of our products as we can from local suppliers and investing time and training into our team. We feel this will continue to set us apart and spearhead our growth across Aotearoa.

Our mission is to make it easy to choose a healthier lifestyle, by providing tasty clean eating food and drink options and a pretty cool place to hangout also whilst enjoying our treats. To provide great fair trade organic coffee, our extensive smoothie, juice & smoothie bowl range, a cabinet filled with clean eating treats, predominantly vegan, with a young fresh energetic vibe.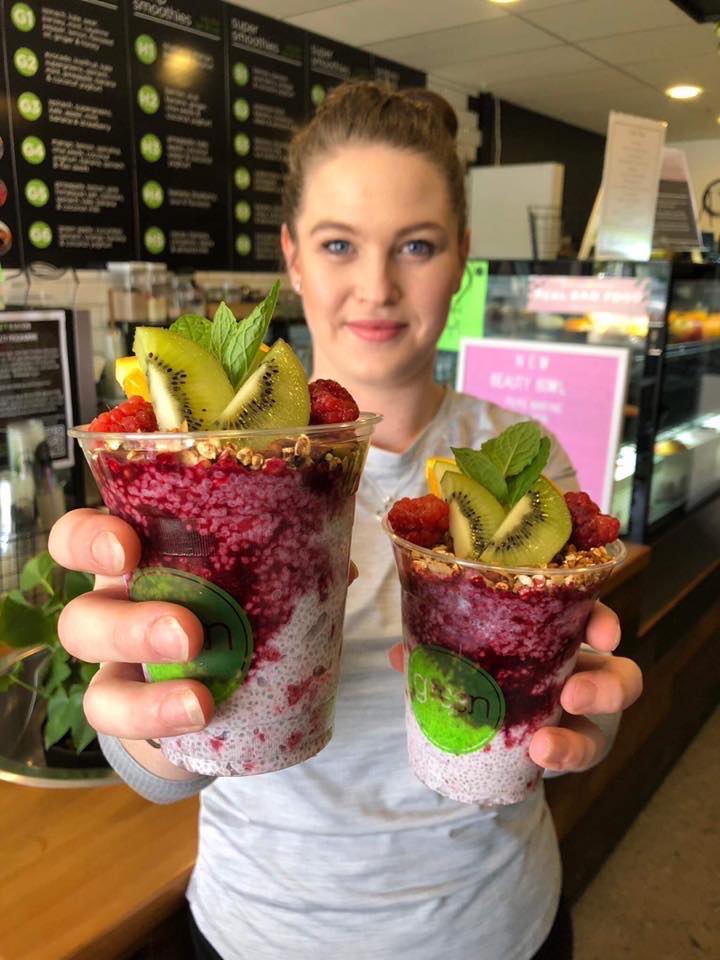 ---
Shop A1.03 Level 1
Shop 19, 166 Cashel Street, Christchurch
Opening Hours (Standard)
Monday:

9:00 am – 6:00 pm

Tuesday:

9:00 am – 6:00 pm

Wednesday:

9:00 am – 6:00 pm

Thursday:

9:00 am – 6:00 pm

Friday:

9:00 am – 6:00 pm

Saturday:

10:00 am – 5:00 pm

Sunday:

10:00 am – 5:00 pm
Holiday Hours
---