There is no doubt that mustard is THE colour this season, but what if it doesn't suit you?
Our guest stylist, Becks Mason has been shopping at The Crossing and has written up a fantastic guide on how you can include this season's mustard, olive, navy and burgundy into your wardrobe – even if you don't think you suit it.
The colour mustard gets its identity from the condiment. Clothing with mustard tones can present different hues from a shade of yellowy brown, cork to a warm, spicy, gold turmeric. You will observe this heated shade in punchy block statements such as trousers, skirts and blazers or slightly more conservative options such as printed tops, jackets, scarves and bags.
Don't forget your staple neutral colours such as navy, black, grey, olive and burgundy. They can either tone down or heighten the intensity of your chosen ensemble. Read on to capture some tricks on how to work its magic for your personal style this season.
Best for Blondes!
Try not to overwhelm your light colouring with too much block colour near your face. Soften the hue by wearing a cork or light mustard shade in printed garments and add grey, denim or navy to the chosen outfit to soften its intensity.  Avoid the very heated turmeric tones.
Bold Brunettes!
You can team your chosen mustard with deeper neutrals such as chocolate brown, navy and black to create a statement outfit and flatter your dark hair.  You can wear the mustard tone, through to heated camel on the base away from your face or add a simple clutch to a block navy or black outfit.  Your combinations suit block colouring on your top half to keep it looking strong and striking.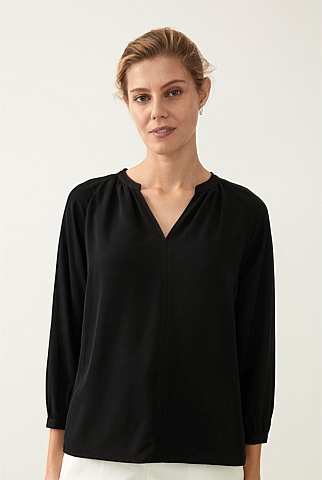 Trenery - Viscose Twill Blouse $109.00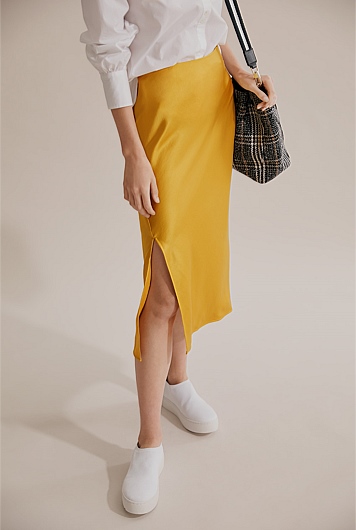 Country Road - Satin Pull On Skirt (Gold) $179.00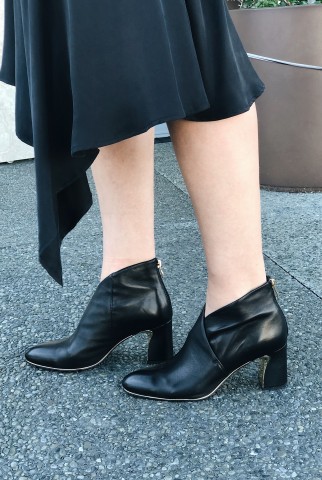 Andrea Biani - Killian Black Boot $279.00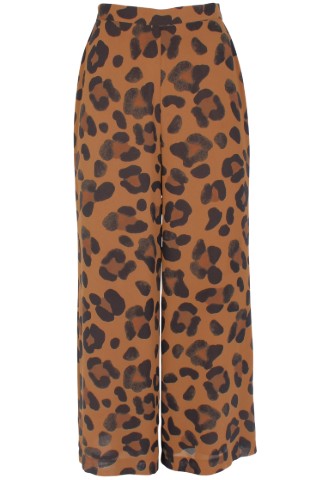 Ruby - Leopard Scene 3 Pant $299.00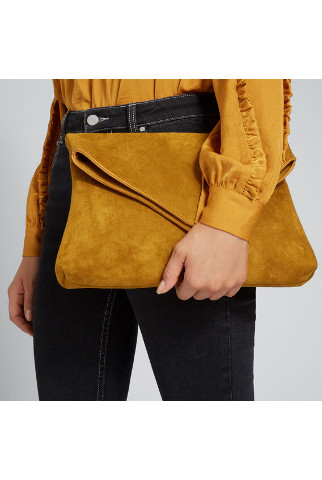 Seed - Clutch Golden Mustard $54.90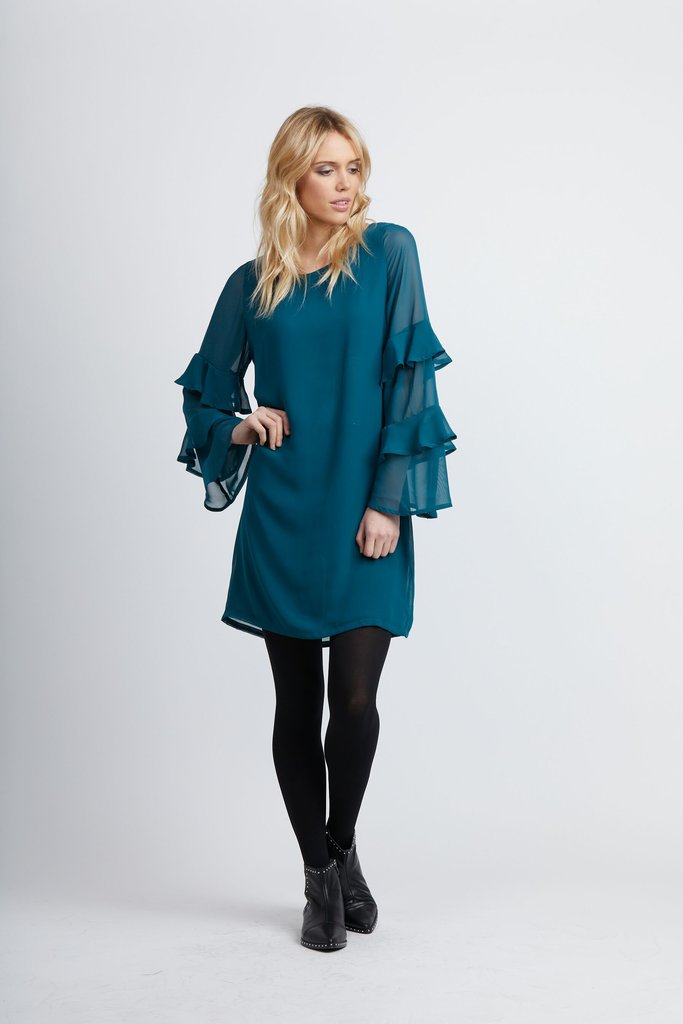 Ivy Blu - Jax Dress $249.00
Redheads Rejoice!
This season colour trends are there for your pickings!  The warmth you have in your colouring allows you to play with all the autumn tones that are presented this season.  They harmonise together and will make you feel a million dollars.  The lighter shades of red hair need to go for the softer hues of mustard and the more auburn shades can opt for more heat, such as the deep turmeric to browner shades of camel.  Team with neutrals such as cream, olive green, petrol blue, navy and chocolate.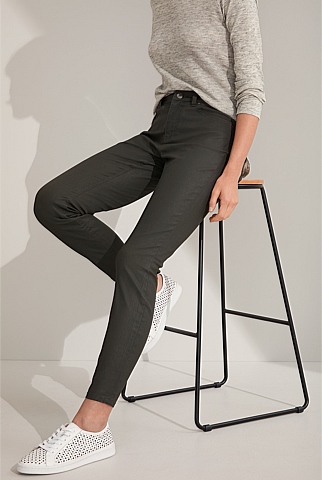 Trenery - Coated Denim Jean (Dark Khaki Green) $149.00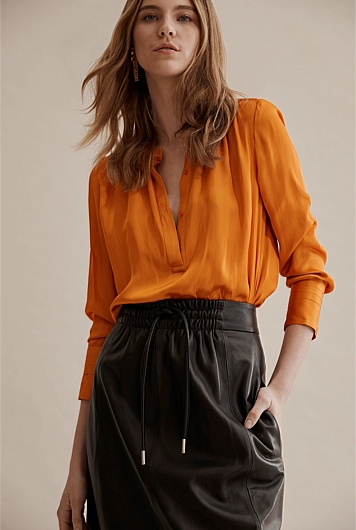 Country Road - LS Popover Shirt $159.00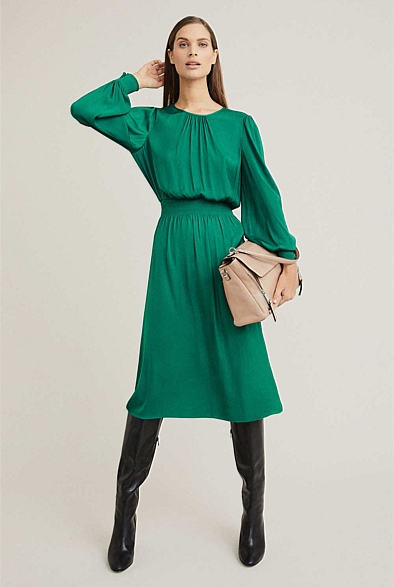 Witchery - Bottle Green Dress $179.00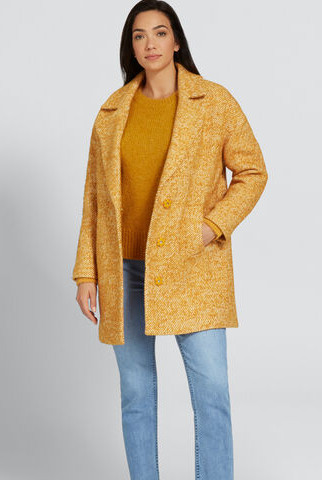 Seed - Jacket Golden Mustard $359.90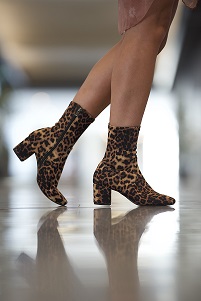 Andrea Biani - Careful Mollini $159.90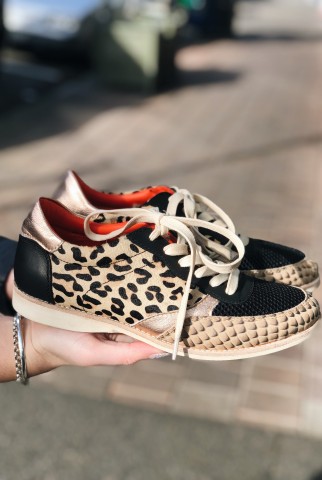 Andrea Biani - Trainer Rollie $299.00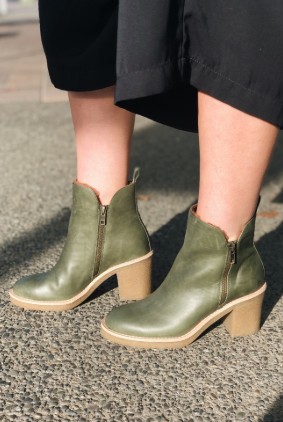 Andrea Biani - Klouie- Django & Juliette $279.90