Bourbon Rose Florist
---
Everyone loves the gift of flowers. At Bourbon Rose Florist, we provide stunning floral design options complemented by an extensive gift range. We believe in matching the right flowers to every occasion and in a style unique to our floristry shop.

From sweet-smelling boutiques to carefully styled corporate arrangements for the office - we can even supply vases to make your flowers look more fabulous! Bourbon Rose Florist also designs bridal bouqets and flower centrepieces tailored to suit your individual taste. Talk to us about how we can work with you to bring elegance and beauty to your wedding day.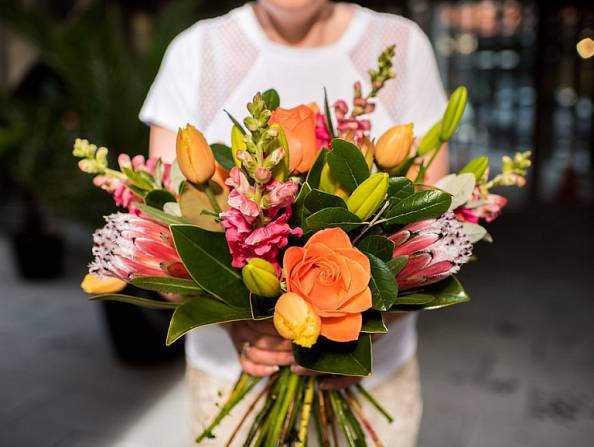 ---
Shop A1.04 Level 1
101/166 Cashel St Christchurch
giftcards accepted
Opening Hours (Standard)
Monday:

9:00 am – 6:00 pm

Tuesday:

9:00 am – 6:00 pm

Wednesday:

9:00 am – 6:00 pm

Thursday:

9:00 am – 6:00 pm

Friday:

9:00 am – 6:00 pm

Saturday:

10:00 am – 5:00 pm

Sunday:

10:00 am – 5:00 pm
Holiday Hours (Standard)
---
Christmas Wreath Workshop
---
Join Bourbon Rose and create your very own Christmas Wreath masterpiece!
Find Out More