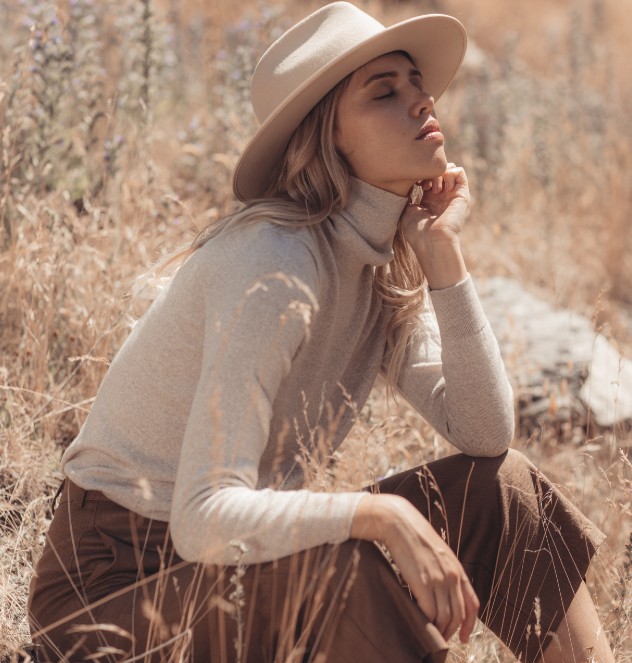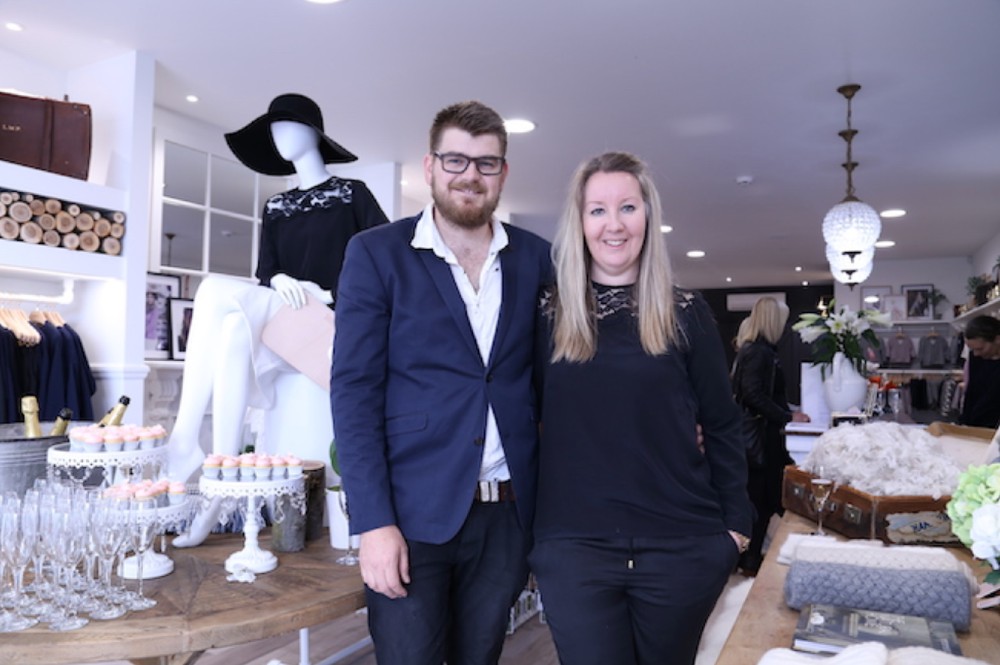 Meet the Face of Perriam!
One week before the country went into a never-before-seen lockdown, Christina Perriam and husband Callum opened the doors of their first Christchurch store in The Crossing. The beautiful store, with visual nods to the home base of Bendigo Station, is ready to take it's place as Christchurch's home of luxury merino garments for babies, children and women. We sat down to talk to the lady herself and get to know what makes Christina Perriam excited.
Tell us a bit about yourself.
I was born and raised in Central Otago on Bendigo Station, a merino high country station.  My husband, son Walter and I reside in Wanaka.  Walter is ten months old and we are loving being parents to a gorgeous wee boy although it has been a challenge to run a business and open a new shop during the first year of his birth and then go through a pandemic!!!!  As PERRIAM is only 6 years old we spend a lot of time in our business but love the playground that Wanaka and the areas offer.  We loved to spend time at Bendigo and are often going there to stay.  For hobbies I knit and Callum is a keen golfer.
How did the Perriam Brand start?
In 2010 my dear mother Heather passed away and I came home to care for her and eventually took over her beloved store The Merino Shop in Tarras.  Whilst I was running this store I noticed a gap in the market for baby clothing made from Merino and made in New Zealand.  I started a brand called Suprino Bambino, which was merino clothing for babies and children.  In my twenties I also had a self titled brand Christina Perriam,  which I was wholesaling to retail stores.  As Suprino Bambino grew I decided that I needed consolidate and rebrand and thus PERRIAM was born and encapsulates all the ranges I was doing under the same brand name.
Why did you choose Christchurch (and The Crossing) to open your 3rd Perriam Store?
We loved the lovely precinct vibe that The Crossing has.  We loved the buildings and the surrounding businesses.
What is your favourite Perriam product?
Oh that's a tough one.  I love our women's knitwear, especially our superfine merino range we have just launched and I absolutely live in my merino hoodie.  I also love our knitting yarns and have been knitting up a storm during lockdown.  I also love our baby clothing and get great joy dressing Walter in the outfits.
What have you missed most during the Lockdown, and what is the first thing you will buy when the shops reopen?
I think probably seeing my family, friends and takeaways.  I also miss the vibe at our office and the girls.  Looking forward to getting a KIKA takeaway next week as they are offering in level 3.  Kika is an amazing restaurant here in Wanaka and they do the most delicious food.  They are normally only open for dinner meals so it will be a real treat to get it takeaway.
What does it mean to you when people buy your products?
It means so much to me when people buy PERRIAM products.  Not only because they are buying something they love but also because of the work that goes into producing our products.  We are so proud to be NZ made and it takes a team of people to put together our products so when we see people believe in that and support that it makes me really happy.
Visit the Perriam online store now and see for yourself the wonderful garments on offer!