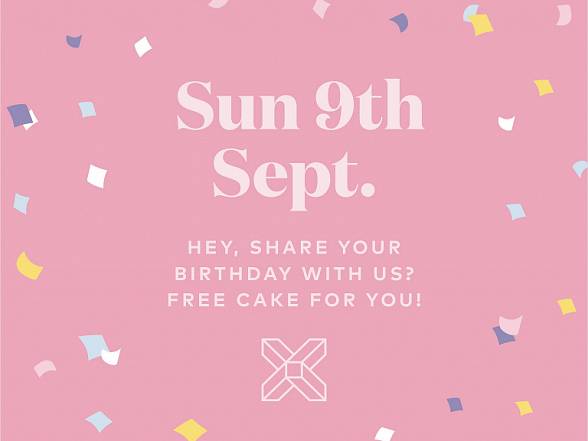 IT'S OUR BIRTHDAY!
…AND WE WANT TO SHARE THE LOVE
If Sunday 9th September is your big day, then it's also your lucky day!
It's one whole year since we opened our doors and to celebrate we want to share our birthday love. Anyone whose birthday is this Sunday 9th September can come down to The Crossing and pick up a Divine birthday cake, on us!* Yip, completely FREE CAKE, Happy Birthday to us!
Come up to customer service on Level One on Sunday to collect your birthday goodness.
Love Cake
Love, The Crossing X
*we'll just need to see some ID proving it really is your birthday 😉
**limited number of cakes