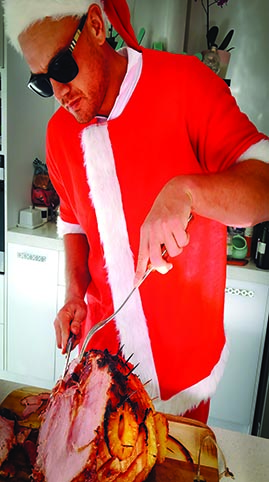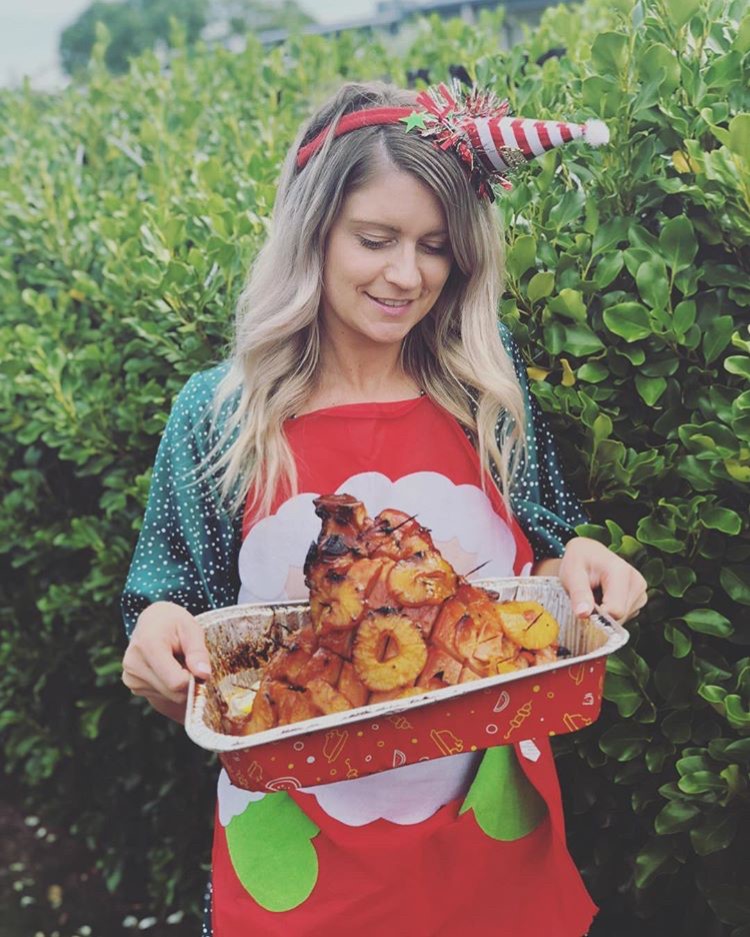 For most Kiwi families, Christmas is the holiday we count down to each year. It's that one magical day where everything quintessential about Kiwi life and summer is in the air.
This simple yet delicious Christmas Pineapple glazed ham recipe has been provided to us, thanks to Health 2000 and food expert, Daisy Dagg.
Pineapple Glazed Ham
Preparation time – 10 minutes
Cooking time – 3 hours
Serves – 10 people
Ingredients
50g butter
425g can pineapple, juice and rings
3 tbsp white wine vinegar
3 tbsp brown sugar
1 tsp Chinese five spice
½ tsp ground ginger
Salt & pepper
Half leg ham, bone in
Toothpicks
Method
Set up BBQ to indirect medium-low heat or turn oven to 120 degrees fan bake.
Remove ham from the fridge and allow to stand at room temperature for half an hour. Gently remove the tough outer skin. Score with a sharp knife in criss- crosses three to four centimetres apart on all sides except the already cut side.
Place ham in a tinfoil oven tray, cut side down, and use toothpicks to arrange pineapple rings over all other sides.
In a saucepan on medium heat, melt the butter then add all other ingredients (including the pineapple juice) and stir until a syrup-type liquid forms.
Remove glaze from heat and brush half of the mixture over the whole ham. Cover in tinfoil and cook in oven or BBQ for 1.5 hours.
Remove from heat and take away tinfoil. Brush again with the remaining glaze. Cook uncovered for another hour, continuously scooping the glaze up from the bottom of the tray and brushing it over the ham.
If the ham starts getting brown, recover in tinfoil and continue to cook. If you have a thermometer, the middle of the ham should reach around 50 degrees celsius.
Remove from heat and allow to rest for 10 to 15 minutes, then carve the ham with a sharp knife into thin slices. Arrange on a plate and pour any leftover glaze over the ham slices. Serve with a small bowl of mustard or horseradish.