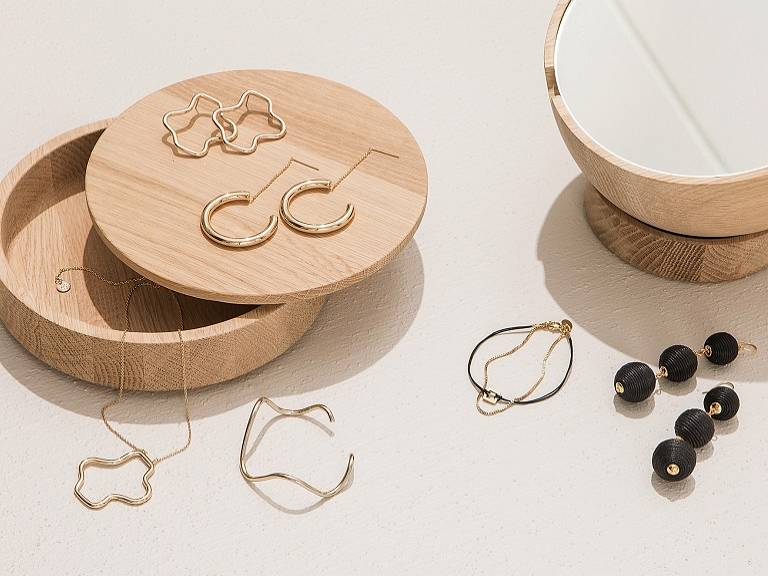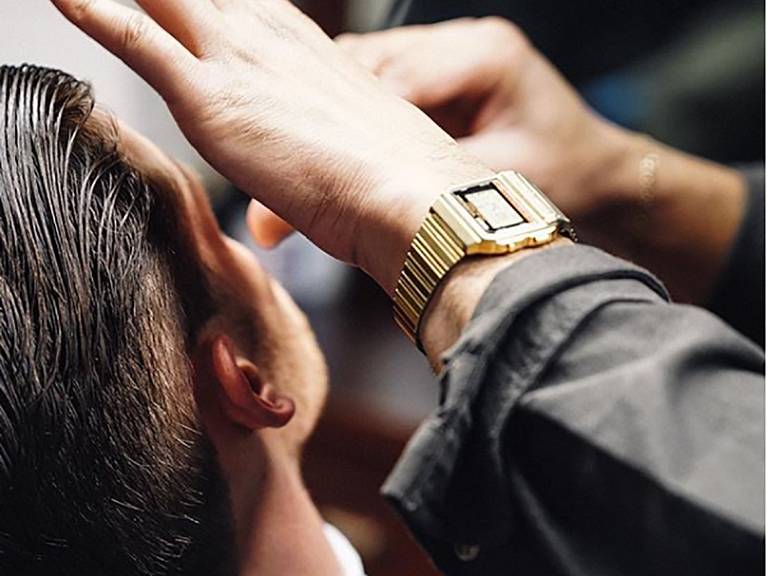 Your ultimate Valentine's Day guide
Get the perfect gift for her
When it comes to romancing your love interest, it never hurts to take your time to find something truly special. Fine jewellery and perfume are traditional choices that have stood the test of time, so you can't go wrong with gorgeous earrings, a necklace or a bottle of her favourite scent. If you prefer something more whimsical, opt for his and her items such as matching 'wifey' and 'boo' pillow cases, mugs or champagne glasses. For a more sentimental, personalised gift, collate the Instagram snaps of your best moments together into a framed collage photo. If you've only just met, a beautifully scented candle or a collection of bath bombs are fail-safe gifts.
Don't forget the flowers
Flowers undoubtedly add to the magic of Valentine's Day, so spoil the person in your life with the perfect bunch. Roses are the iconic flower associated with red-hot romance to give on the day, and you can make quite the statement by giving a tasteful arrangement, a single boxed rose or a large loose bunch for a more down-to-earth approach. Tulips are a popular alternative to red roses on Valentine's Day as they are said to symbolise 'a declaration of love'. Set aside red and pink tulips for new romances. Orchids, on the other hand, symbolise 'refined beauty' and are a great way to symbolise long lasting love. Consider buying a potted orchid as this gift will have your partner thinking of you all year round.
How to show him you care
From gadgets to luxe shaving kits, there's so much to choose from when finding the perfect gift for the man in your life. If he has more classic tastes, go for an oversized watch, perfume, a leather slingbag or wallet. Other options can include a luxury shaving kit, merino wool pullover and a coffee or tobacco scented candle. For quirkier gift ideas, think about a pair of Star Wars socks, unique landscape boxers or a home brewing kit. Buying that bike or device you know he has had his eye on (think turntable or PS4) will earn you major brownie points. Alternatively, you can spoil him to a Groom Room treatment at Barkers – depending which package you take, you can treat him to an indulgent shave, facial steam and massage or haircut.
What to wear on Valentine's Day
Be sure to turn heads this Valentine's Day with the perfect date night outfit. For women, full length red dresses are one of the hottest trends this season. Embrace the trend by opting for an one-shoulder ruffle dress, a sexy bodycon or an elegant lace dress if you prefer a more classic style. Other options for date night to explore include the mid-length summer velvet dress in nude shades, the full-length multi-tiered tulle skirt and cropped top, or the classic ruffled black dress. Polish off your look with a coat of lipstick, nail polish, liquid eyeliner, lush mascara and a pair of killer heels. When it comes to guys, remember to include no more than tiny touches of red to your date night outfit, and keep your style simple whether you're dressing up or down.
Set the mood for high romance
It's important to create a romantic mood at home regardless if you've made a reservation for a date night dinner. Candles are the first step to setting the right ambience. Choose a scent you know your partner will adore, and light it in your bedroom or lounge. Alternatively, you could place fairy lights in mason jars to create a similar soft light effect. Compile a dreamy playlist with songs that are meaningful to both of you, and stock up on a cheese board and champagne ahead of time. If you need to slip into something more comfortable a little later in the night, full lace body suits with plunging necklines and bra sets with front choker straps are key silhouettes to consider.