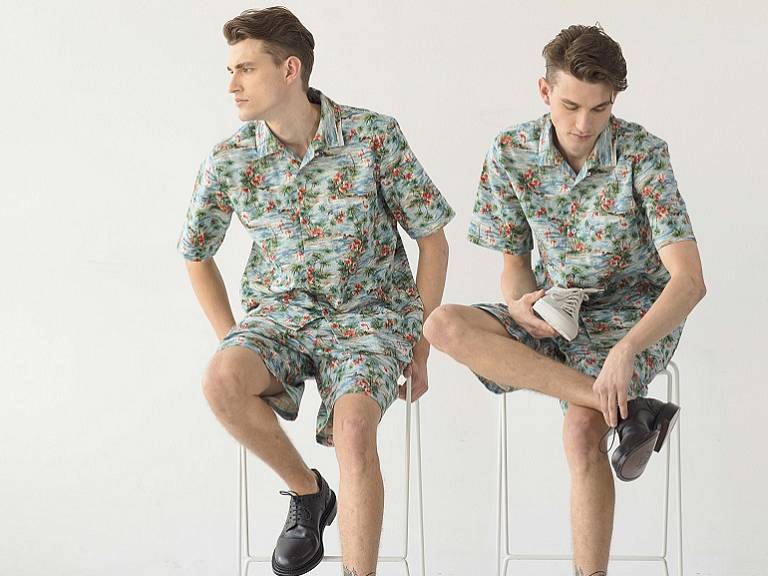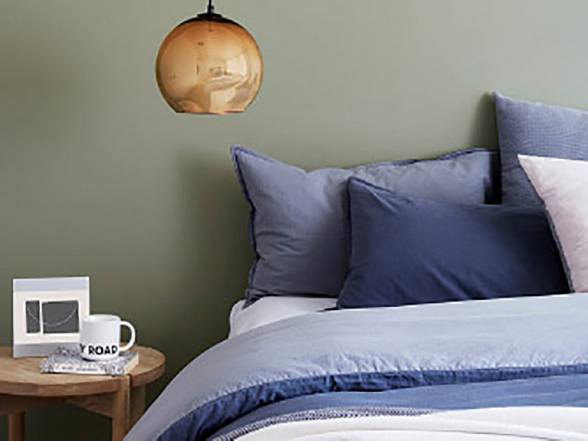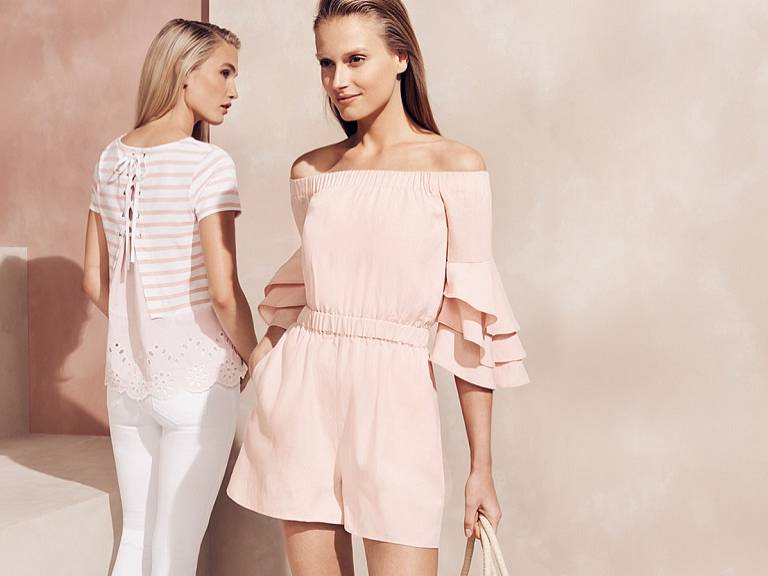 Your 2018 trend forecast: what's hot for the year ahead
We've called it – take a read to find out what you'll be wearing, what you'll be coveting and the places you'll be dying to explore within the next 12 months.
So hello to gelato hues
When it comes to women's fashion, we're saying goodbye to loud graphic prints and bold colour in 2018. Pastel shades such as lavender, pistachio, lemon and duck-egg blue take centre stage this year across clothing, footwear and accessories. Unlike the ice-cream hues of past seasons, 2018 sees a less saturated and sweet palette. If Spring/Summer 2018 runway collections are anything to go by, lavender comes out tops as the key colour. Make a statement in a frothy one-shouldered dress or chiffon blouse in lavender, or if you're on a tight budget and can only indulge in one item, simply add a lilac sling bag to your existing wardrobe.
'Wabi sabi' for your home
Move over hygge – one of the biggest interiors trends for 2018 is 'wabi sabi', the ancient Japanese philosophy of finding beauty in imperfection. Decorating the wabi sabi way means decluttering all excess from your home, minimising the amount of mass-produced items you own, and looking towards including pieces that add to the emotive beauty of your home. To get the look, opt for items such as imperfectly handmade ceramics, raw wooden coffee tables and ornaments, linen bedding for your home. It's all about the beauty of time-worn products and embracing an understated approach to your home aesthetic.
Hot destinations to explore
What are the hot destinations you'll be dying to explore in 2018? Japan is shaping up as a buzz destination for 2018; the Rugby World Cup in 2019 and Olympics in 2020 are creating a lot of interest which is spilling over to the general leisure travel market. Chile is another big travel destination: it has topped the Lonely Planet's list of travel hotspots for 2018, with Patagonia and Atacama touted as must-see destinations. For Kiwis, Hawaii is a regional destination rapidly growing in popularity as flight costs reduce. It offers a great combination of an island holiday plus shopping and entertainment, which is something the South Pacific islands don't cater for.
Statement shorts is a thing
As far as key silhouettes go, 2018 will be known as the year of the shorts. Think longer length shorts for men, high-waisted micro-shorts for women, and shorts suits for both. Team up a pair of knee-length short-trousers with a matching double-breasted blazer for a chic work look, or opt for a black boxer-style pair of silky shorts to lounge in on weekends. Don't be afraid to play with prints such as tropical, floral, polka dots and abstract patterns. Yes, shorts are having a major moment – best you start toning your legs now.
Make-up's glimmer and shimmer
Glitter has never truly gone out of style – but in 2018 we're seeing a few interesting variations. Bold festival dance-ball glitter on lids, sequined shimmer below lower lashes, reflective highlighters on cheeks and dotted pops of glitter on the inner corners of eyes all feature strongly this year. Get your shine on by investing in a shimmery eye shadow powder palette or liquid shadow for your eyes, and finely-glittered highlighter for your cheeks. Forget the 'safe' combination of black and silver, and rely on the new metallic favourites in shades of lavender, deep red and peacock blue. If you prefer a more subtle look, stick to creating a double-liner effect on your lids or add a metallic 'cupid's bow' to your lips.
Peek-a-boo fabrics and textures
Everything's on display this year as ladies', men's and kids' fashion all play with see-through fabrics and textures across dresses, outerwear, footwear and accessories. After 2017's foray with embroidered tulle for womenswear, 2018 sees the full force of sheer fabrics such as voile, chiffon, organza and georgette, as well as transparent textures such as plastic and gauze. Show some skin in a delicate printed georgette dress, patterned blouse or layered tulle skirt – or add a plastic trench or sling bag to add an element of translucency to your look.