Spring Trending 
By Lou Heller
Every year around this time, we await what Summer could look like, as we start to think "Ooooo BBQ season", we also ponder the prospect of all our social activities. Race season, weddings, Christmas functions (yep I went there.. too soon?) and the looks we will be wearing on these occasions. 
I love the positive feeling that this time of year gives off. It's a feeling of fresh starts and fresh growth. When spring rolls around, we are presented with a plethora of styles, and stores showing us their latest SS offerings, and of all seasons this is a personal fave (albeit clogs.. yep, hate to break it to you, but they're back!!)
I'm very into "wear what gives you the most joy",  not necessarily the latest thing, but I love fashion, and there are always going to be things I'm personally drawn to with every season to fill up my own wardrobe collection. But take what you want to take, add in where you see fit, and don't become a trend hag.
I'm going to talk you through my top styles that are lacing our street catwalks this coming season for you to feast your eyes on.
Floral Enchantment
Like Miranda Priestly in The Devil wears Prada so famously said "Florals? For Spring? Groundbreaking."
Ok so it might not be earth shattering news to us to see them come around again, but there is something so enchanting about putting on something floral, whimsical and just darn right cute that makes you feel good. Miniature floral prints in all shapes of styles and will be hanging on our favourite store racks this SS20/21.
If your style is strong and girly you might wear a floaty dress and team with a wicked pair of chunky Doc Martin boots. If you're more a preppy chick, opt for a buttoned up shirt, high-waist jeans and your sneakers.
Pretty bows and giant collars are also on the agenda when it comes to this soft feminine fashion. That doesn't mean you need to go all out at once, but it's the knowledge to know it's there if you want to give yourself the nudge to try.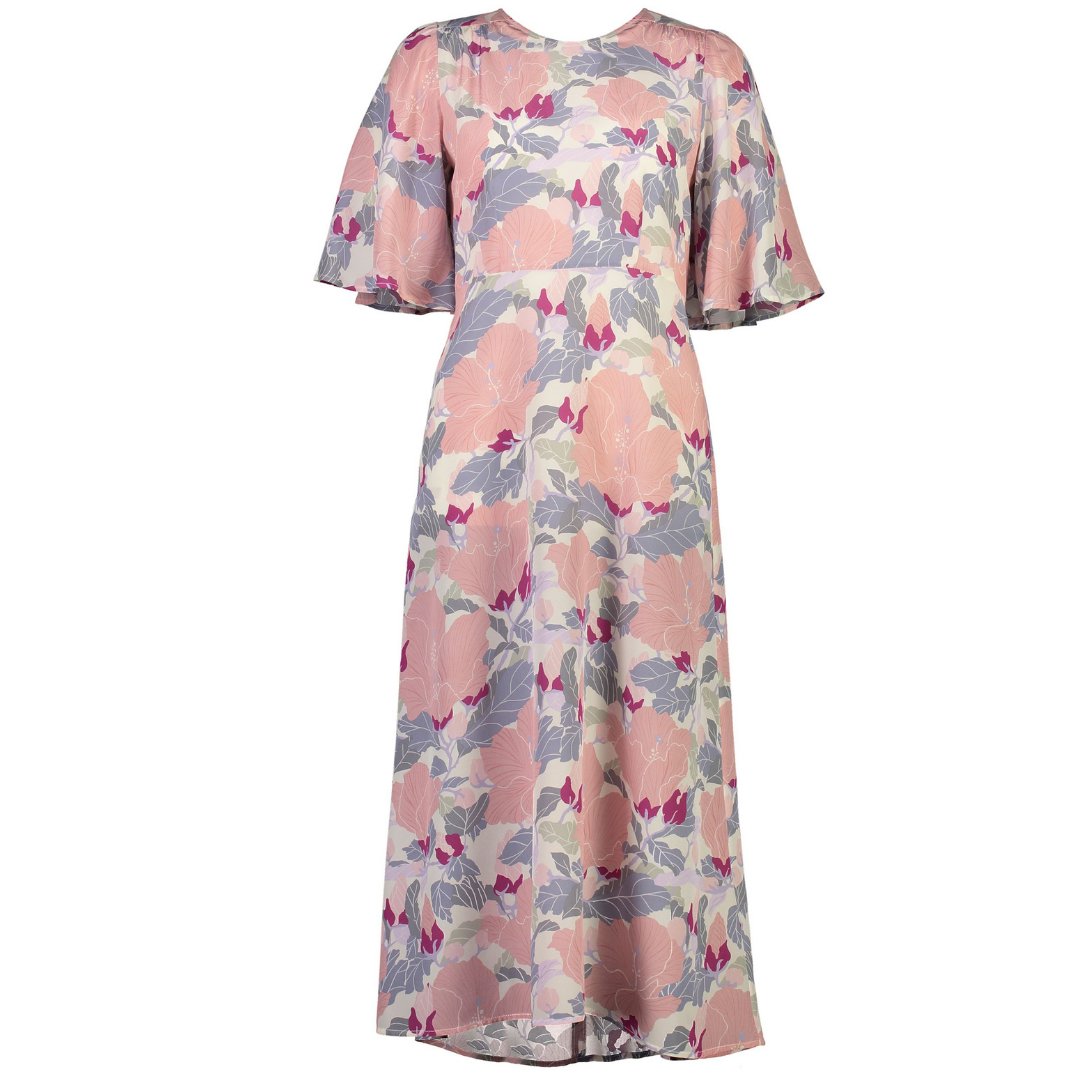 Workshop - Helen Cherry Gloria Dress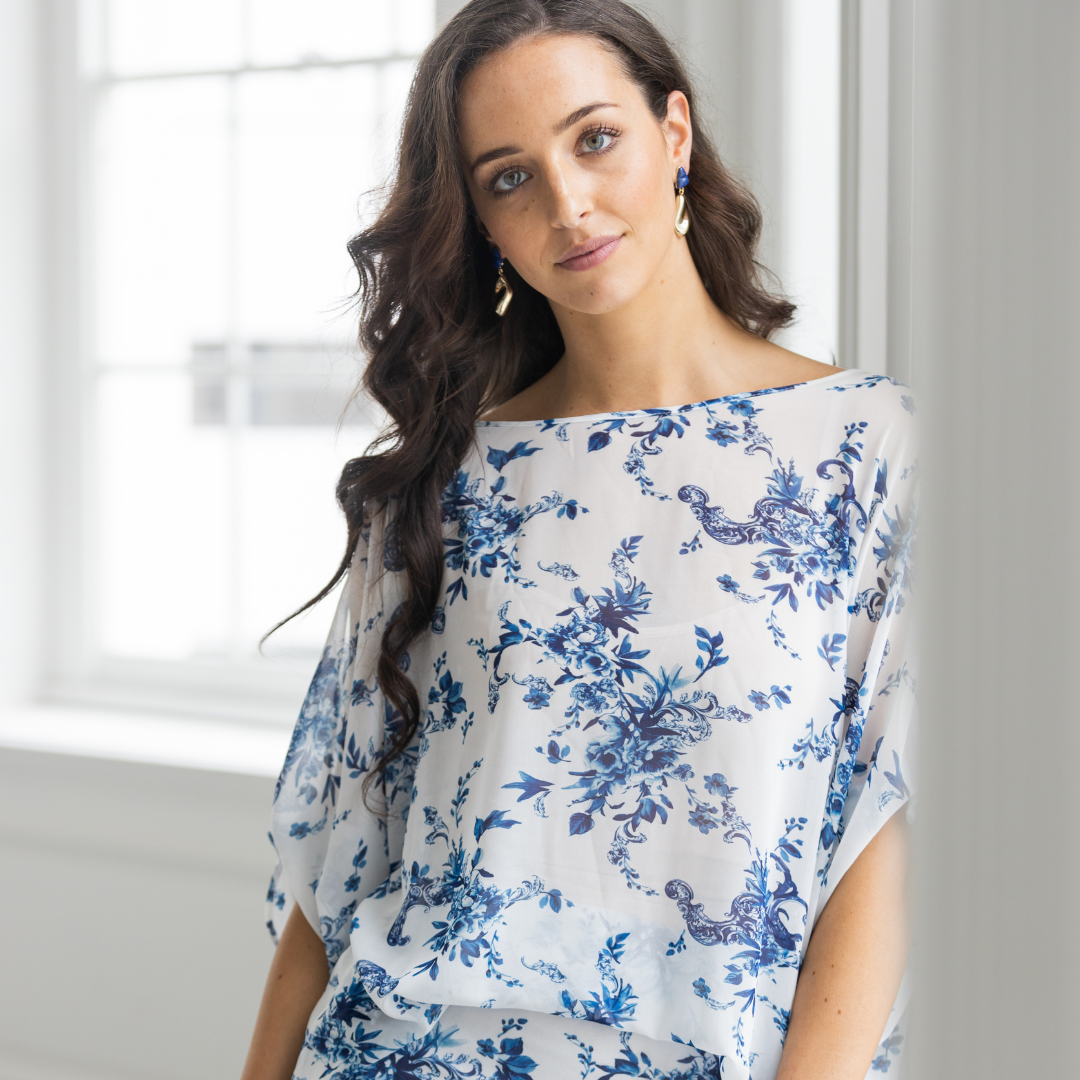 IVYBLU Halo Top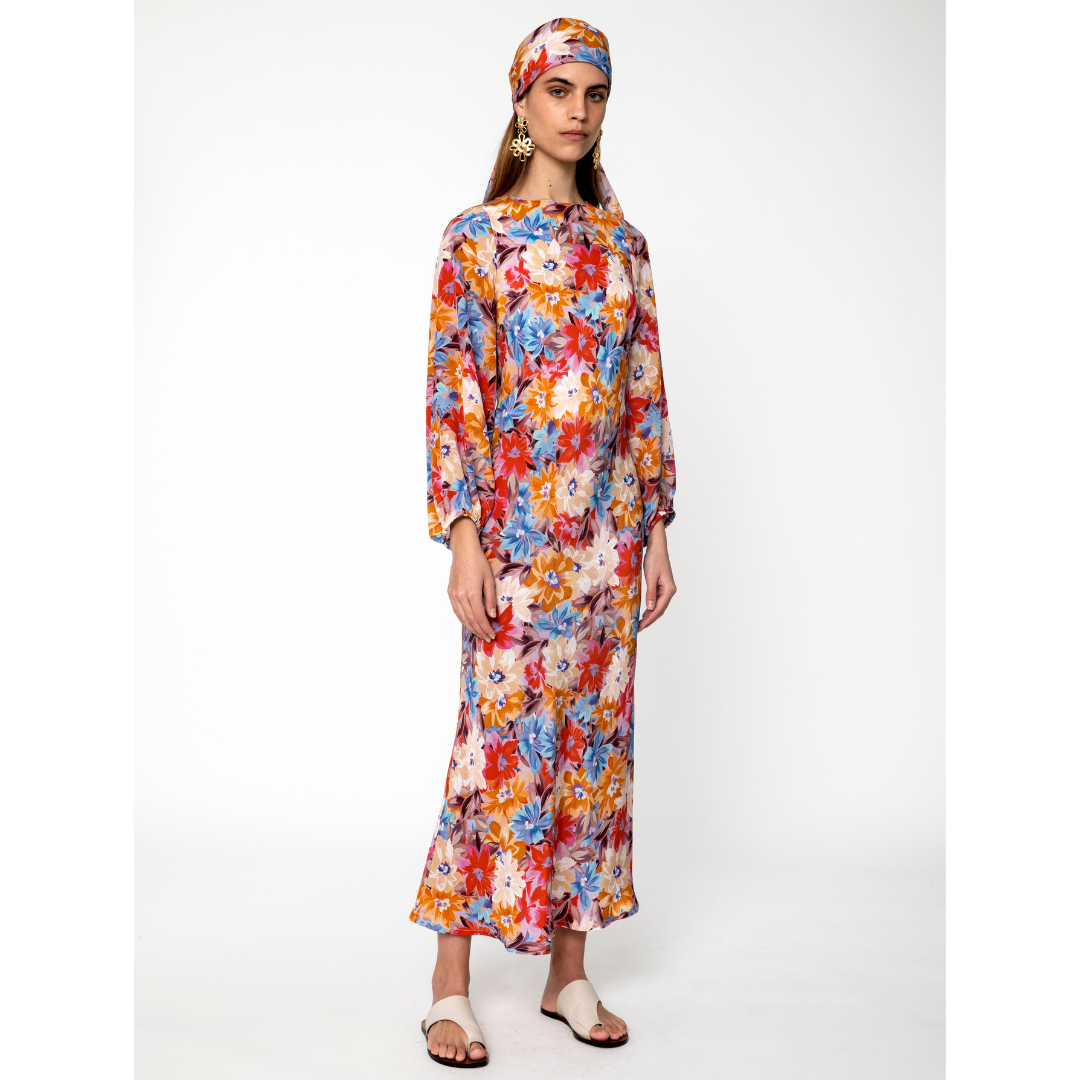 Ruby Lucy Silk Bias Dress
Puff Sleeves , Baby dolls and Square Necks.
This larger-than-life-sleeve fashion has been around for the last couple of years. Seen on the catwalks of the biggest influential designers, there is no slowing it down just yet, and I for one am fully pumped (excuse the pun).
All three I've mentioned in title are in their own right-mind individually strong when it comes to seeing these in stores, however, if you can combine all three into one outfit, it's "go big", or "go home stay home ya wuss".
My safest bet would be to start with a pretty ballooned billowy sleeved top that you can use as a separate to team with jeans, pants, skirts or shorts, or just a simple easy to wear dress. You really can't go wrong.
The baby-doll dress is perfect for that easy throw on, wanna' look cute, but can't be bothered standing in front of the wardrobe days. Easily recognised by the shorter length, frou-frou whimsical loose shape, short and fun.
The baby-doll short hemlined history is dated back to the war when fabric shortage was a thing, and we owe it to an actress named Carroll Baker who donned it and made it fashionable. Wear to work with heels, boots for dressy, and sneakers for the weekend.
And lastly, attention fashion loverrrrrs, there's a new neckline in town.
This super flattering style will be around for the next wee while, and even though it stems from the renaissance era, this classic look has made a very modern revolution worthy of any wardrobe.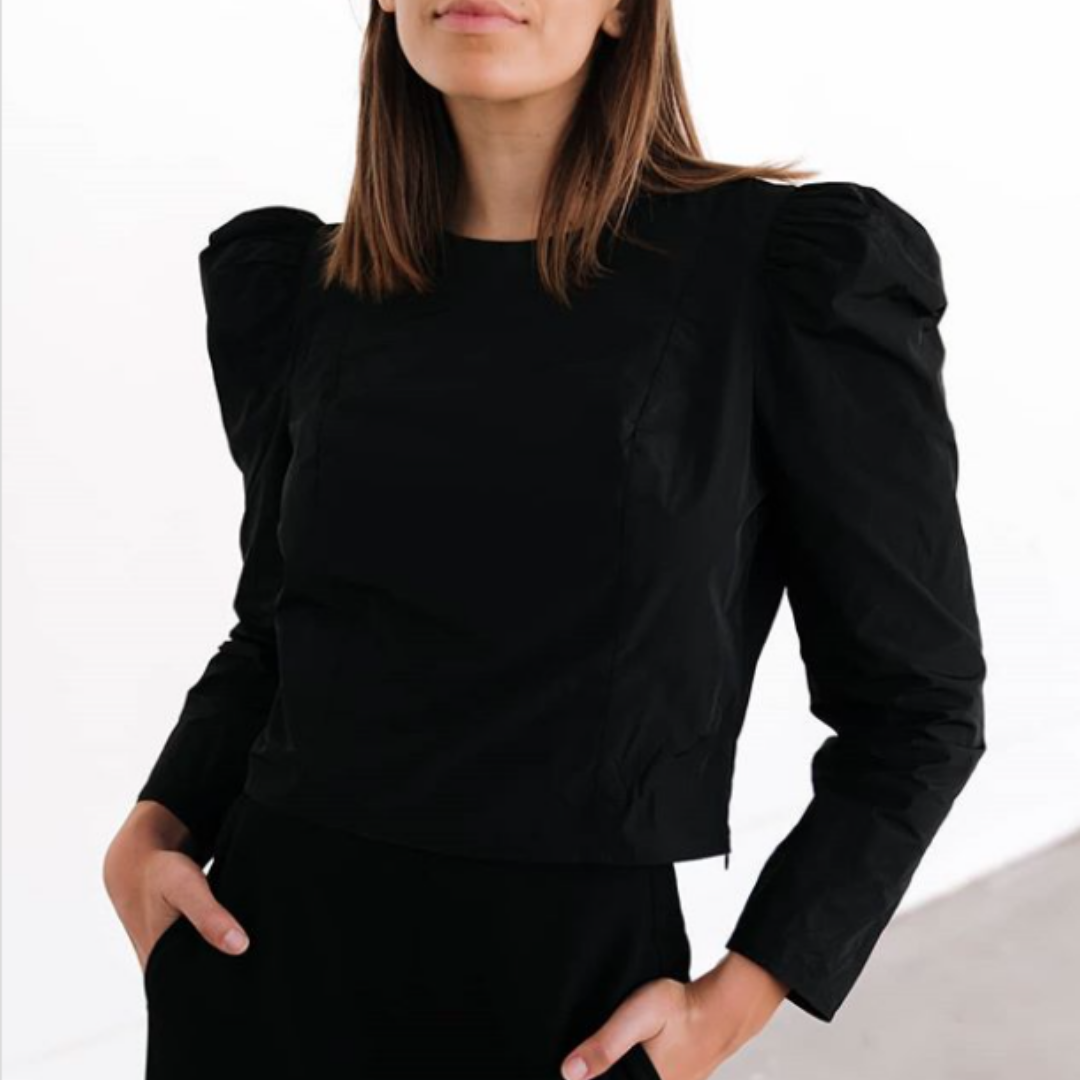 Seed - Heritage Taffeta Blouse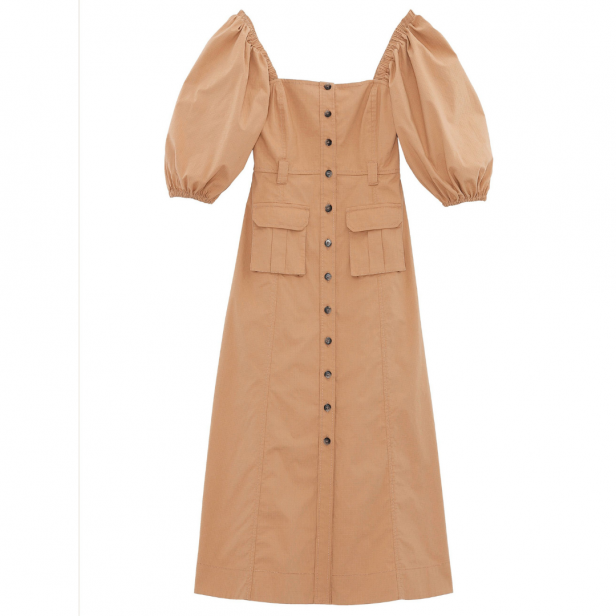 Workshop - Ganni Cotton Square Neck Dress
Country Road - Tie Waist Dress
The pleasure of Linen
Now this is showing my age, but I wore this the first time round in the 90's as a teen, and man.. did I look like a boy!! Why… why… why??!! My only solace is that everyone did, and the only time we donned a feminine element of it, we looked like something out of Anne of Green Gables. So there is NO surprise that I didn't have a boyfriend.. lol.
This once highly luxurious fabric was once so highly sourced, the Egyptians used it as currency. In our current state of comfort-wear because of stinking Covid, I'm thinking they should've stuck to it. They'd be the wealthiest country on the planet.
This is a great summer fabric to satisfy your hot weather needs. Its breathable fabric will allow you to pretend to stand in front of a windy draft and that breeze will just permeate all on it's own. It's cool squared.
Now linen does NOT conjure up images of fashion where it exudes sexiness, but this is where you can explore your desires of all things minimalist in every spectrum and style available.
From high-end designers to high street you will find this anti-loungewear trend in sorbets, sherbets, pastels, neutrals, bright's and in your fave styles such as blazers, dresses, skirts, pants, crop tops, high waist shorts to show your waist.. the LIST is long. Embrace and no need to wear it all at once, you won't be able to escape this airy trend.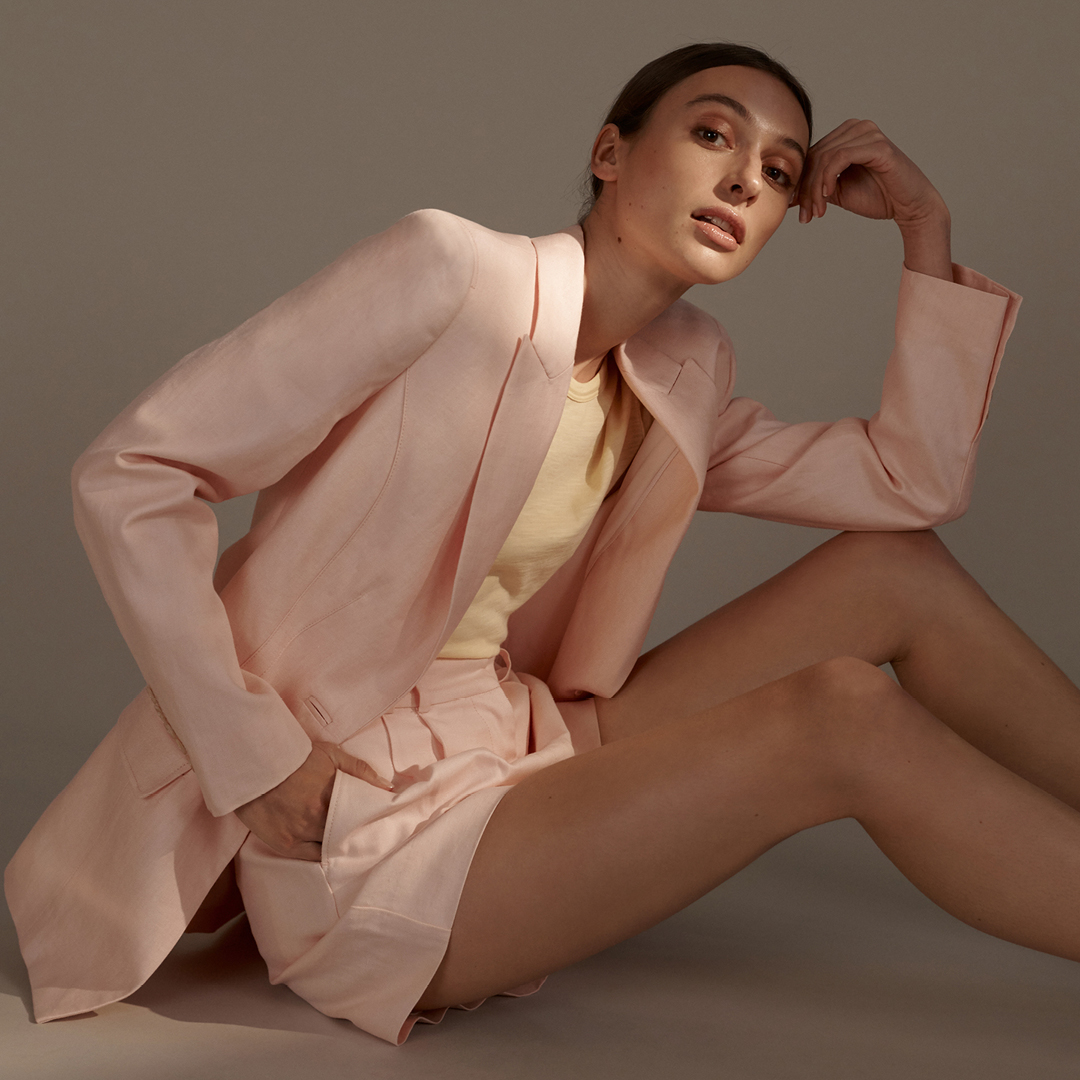 Country Road Linen Blazer and Short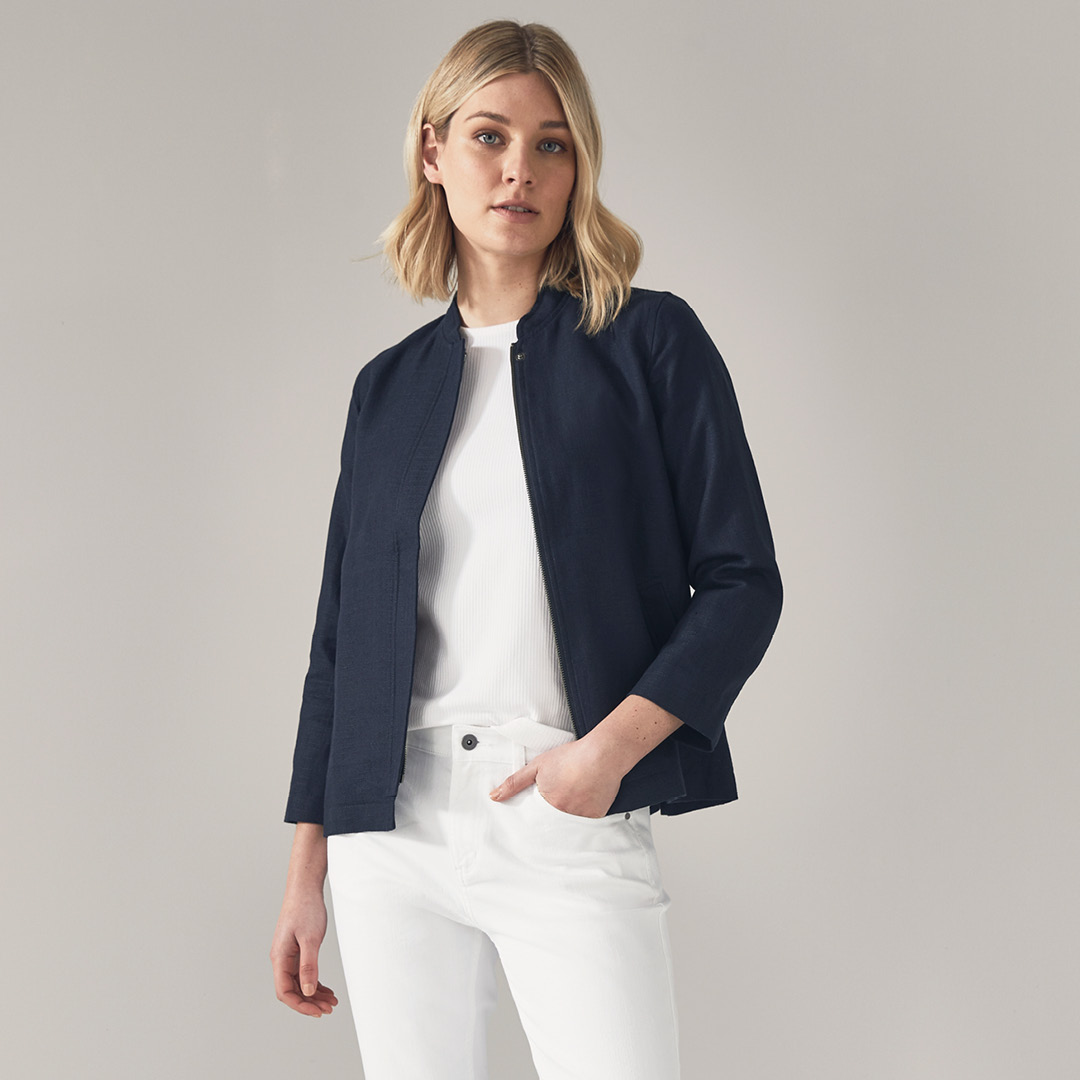 Trenery Cotton Linen Jacket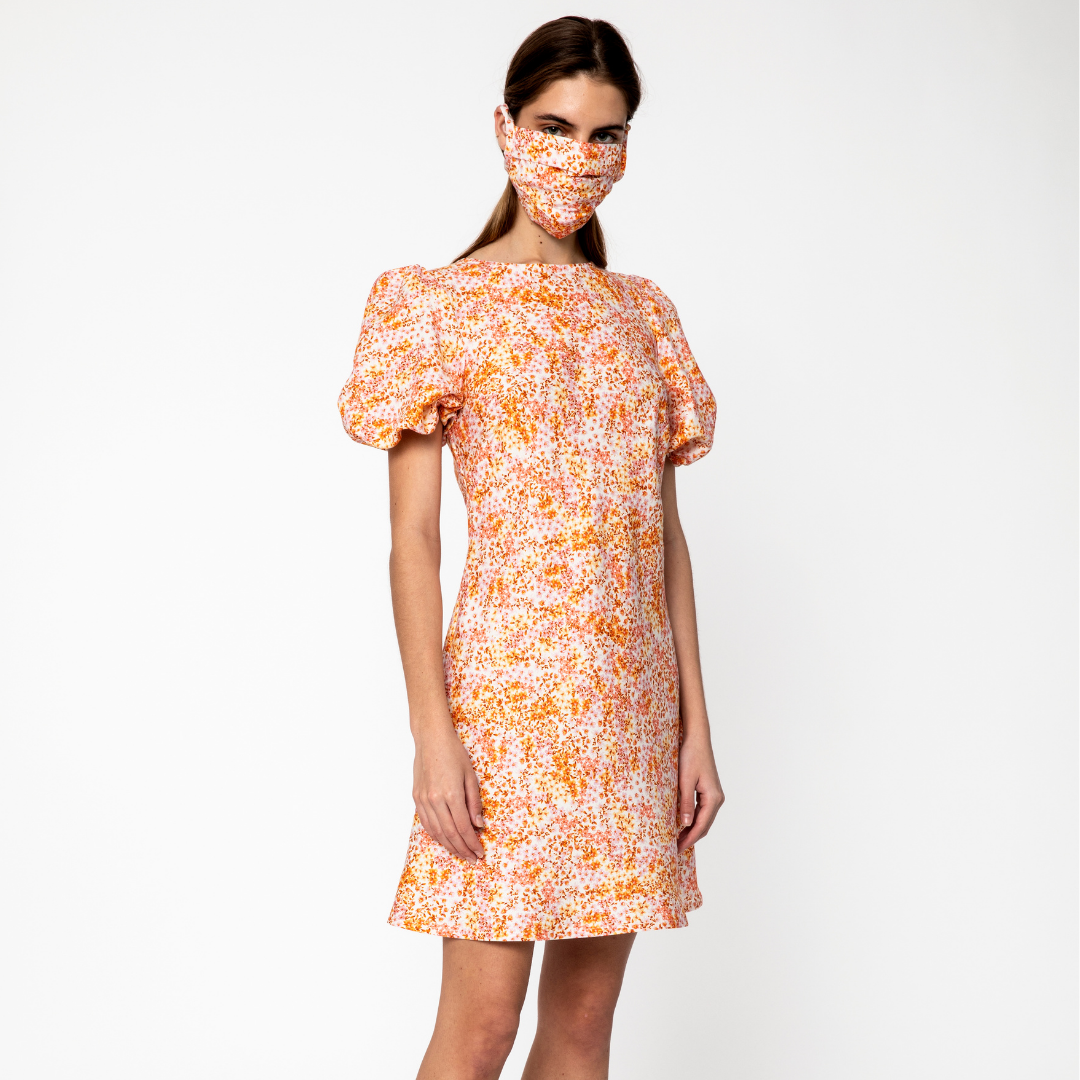 Ruby Bounty Linen MiniDress
Utility
Maybe it's just me but felt like I've been battling a war of 2020.
We have had lots thrown at us, so it seems appropriate that I'm feeling the need to put something on that would instantly make me feel like I'm going to go kick butt. I feel utility provides this exact fashion statement to transport me to do so. History shows us time and time again the strong survive, and this is one of them.
There is a universal cool vibe about utility. Police chic? Safari expression? but man, does it have the power or what.
Think boiler suits, cargo pants, dresses, jackets, trench, anything that is structured, with multi-faceted pockets on either the chest, chest and sides or thighs.
I'm fully appreciating the softening masculinity that this personal fave of androgyny provides in it's simplest form. All fabrics from leather to linen, and tones from Khaki to soft pink, there is no hurry for this militant vogue to leave the fashion camp.
Cardigan Chronicles.
Crave comfort, but sick of jerseys and sweats? Then do I have the trend for you!
Once reserved for the librarian and cozy tea drinking nana's, the uber cool trans-seasonal cardigan is worthy of any wardrobe essential for layering and will add sophistication to any outfit.
Stylish to make your clothing piece more multifunctional and at the same time stay extra warm.
This season we'll be seeing all shapes, weights, sizes, colours, and yarns in these light-weight layering nuggets. There is something about these positively delightful pieces of knitwear that emanate pure joy when you don over your prettiest of outfits, or just throwing on at home over your trackpants.. Stylish to make your clothing piece more multifunctional and at the same time stay extra warm.
Wear polished and on its own tucked into a skirt or jeans, opened over a dress, or wear yours off-the-shoulder for something edgy and risqué. I'm a BIG fan..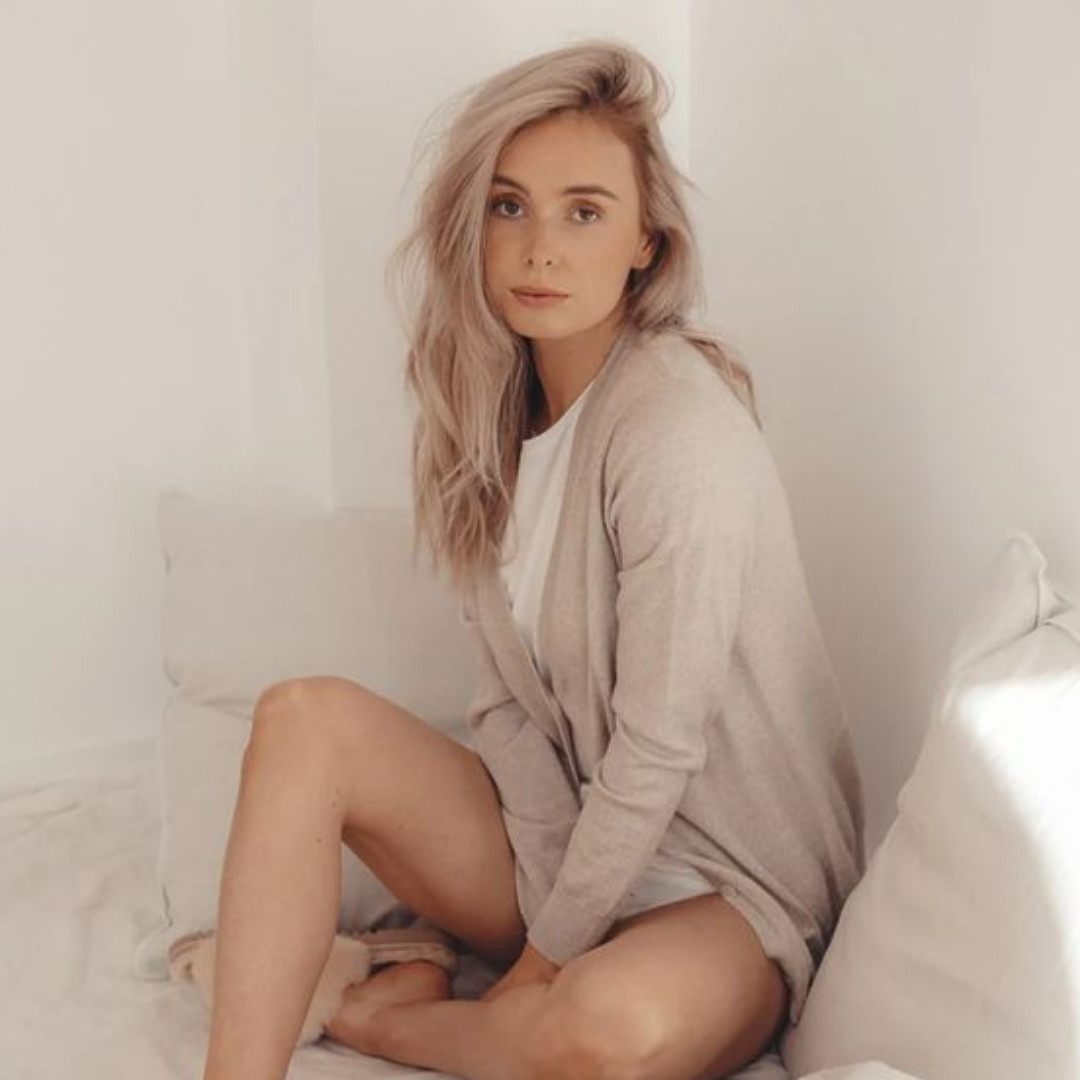 Perriam Ultrafine Merino Cardigan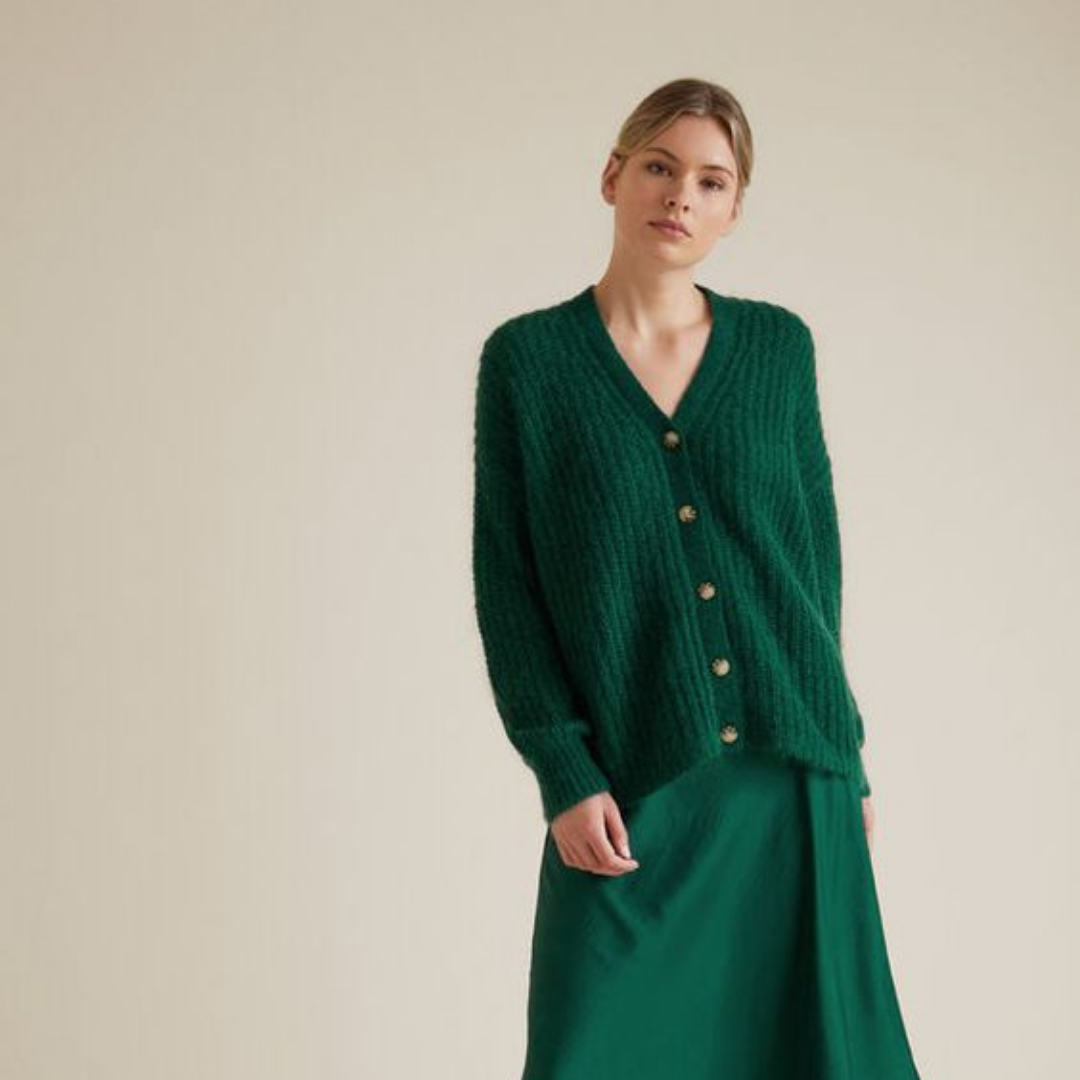 SEED button Down Cardigan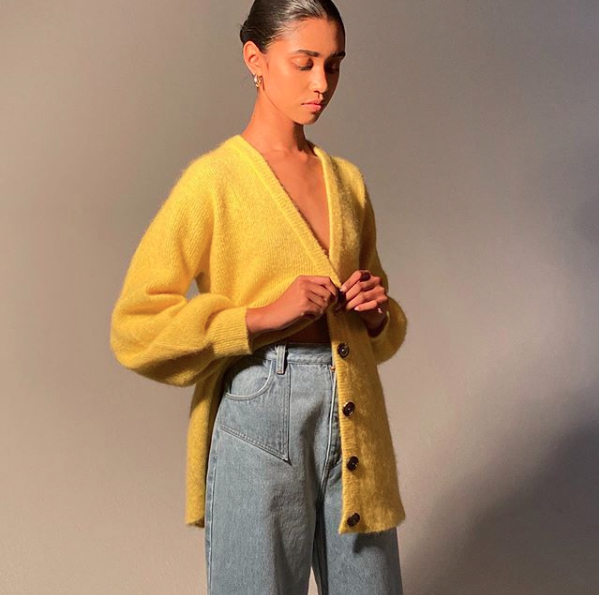 Ruby Tilda Cardigan
Green Piece.
I wish I could say that wearing green could solve our worldly climate issues, but this is a different kind of green piece.
Green is one of those colours that people always surprisingly are delighted by that they suit. It's not a colour we are generally drawn to because it can be seen out of our comfort zone, but I really do suggest you try.
I am delighted to say, that there is something in the spectrum for everyone, from Mint, khaki, lush forest, fluro to emerald. We are lucky this season too, that in every colour, comes every style to try for every wardrobe.
Failsafe with your denim or go big and do monochromatic in multiple tones of green. This trend isn't going anywhere just yet.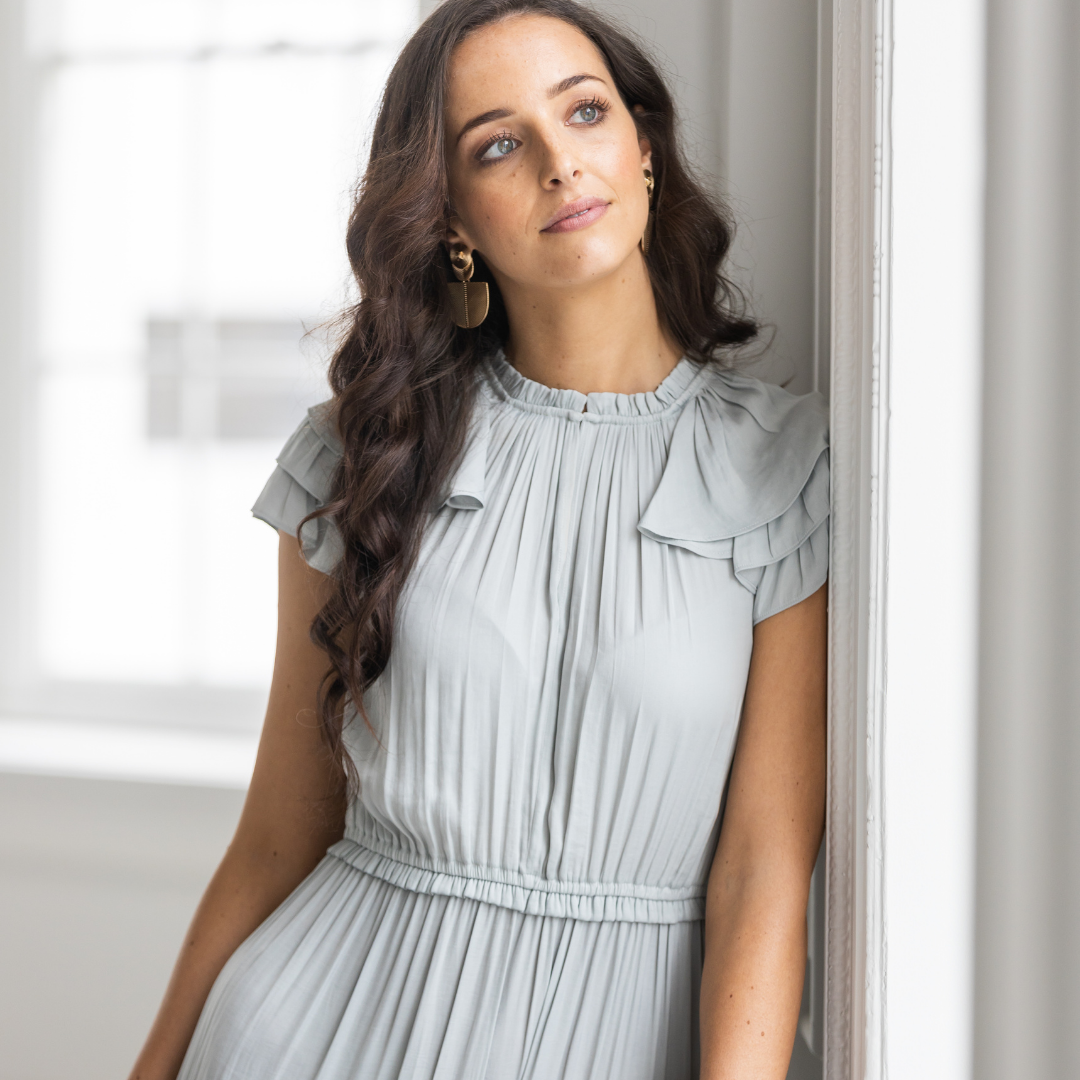 Witchery Tiered Gathered Dress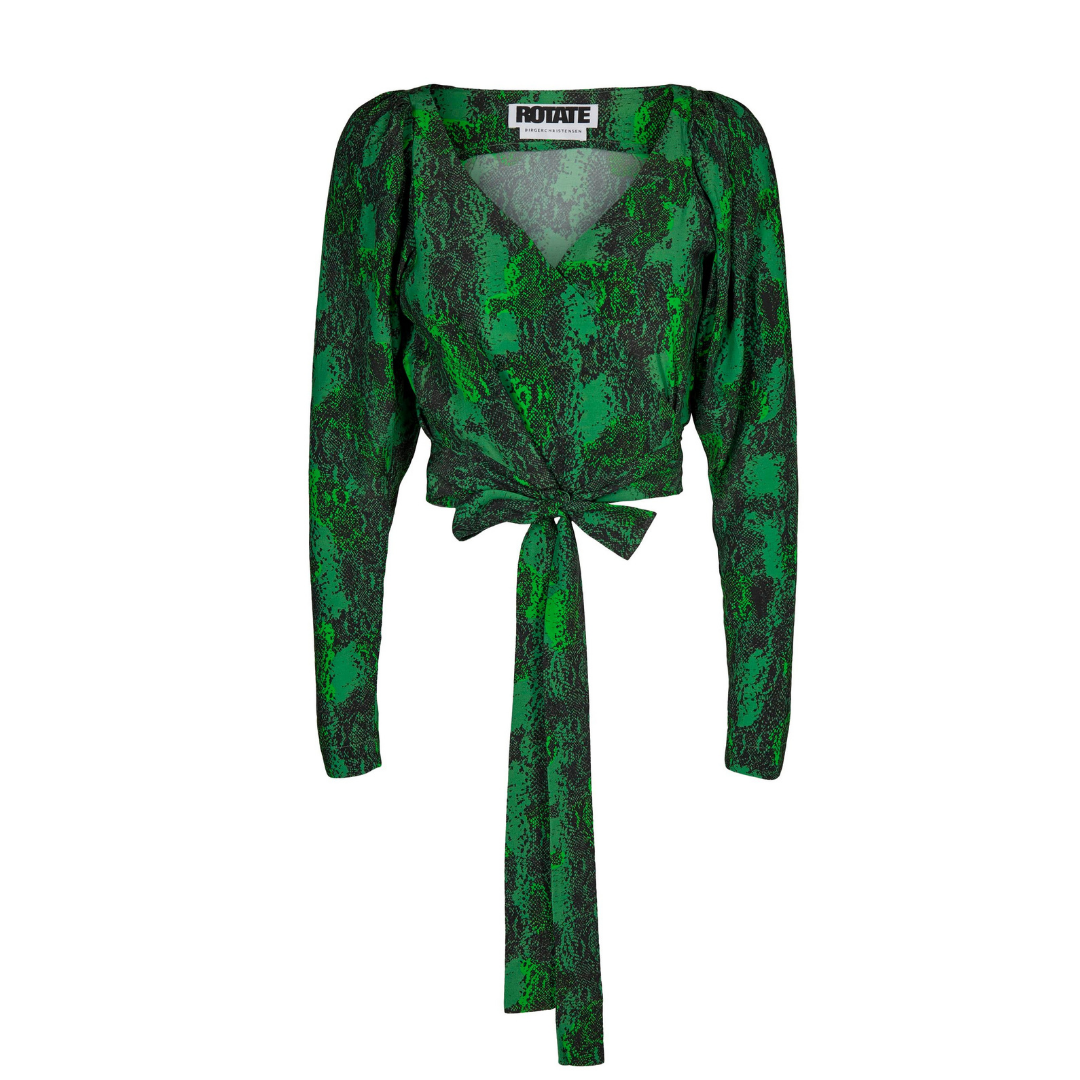 Workshop - Rotate Nancy Snake Wrap Top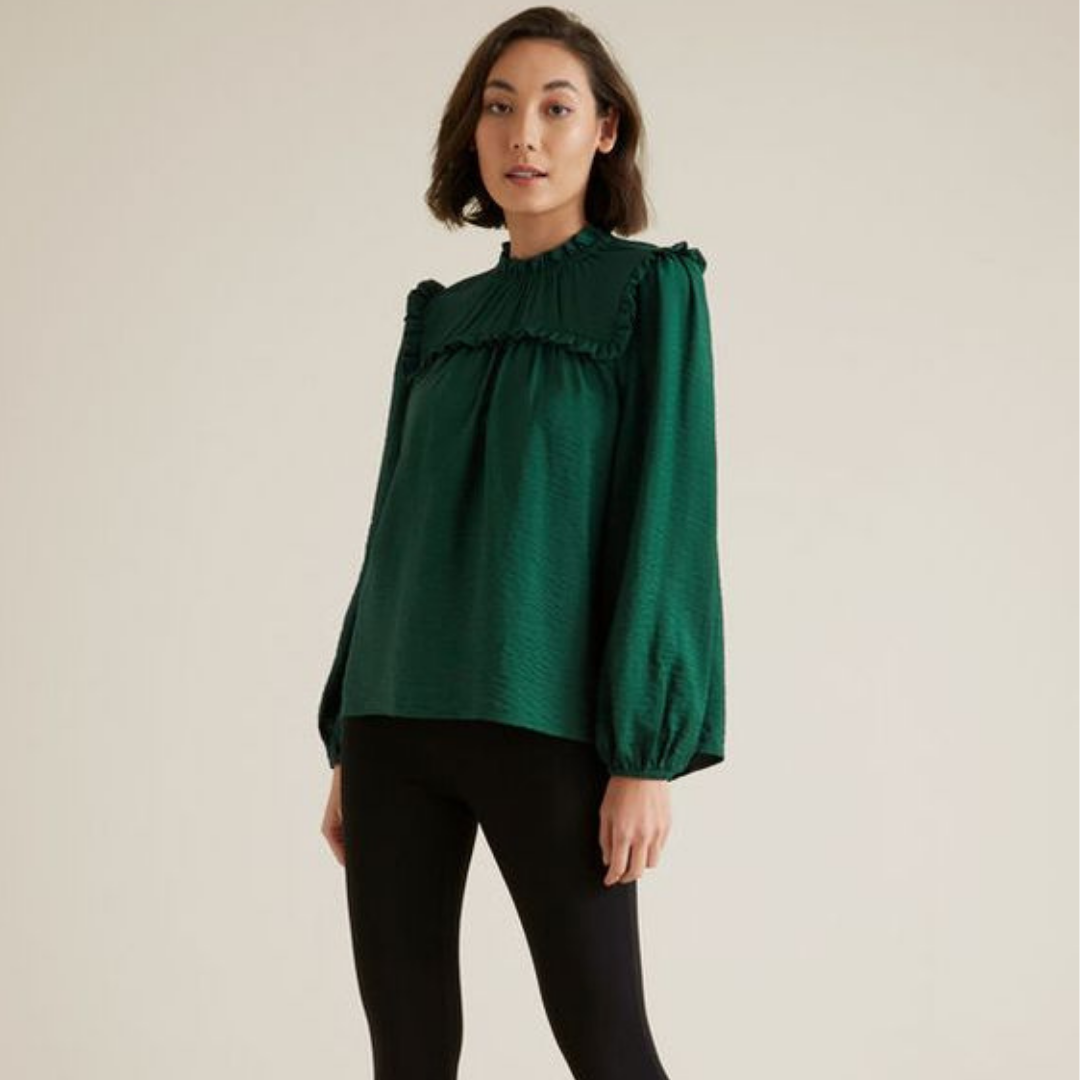 Seed Pretty Frill Blouse