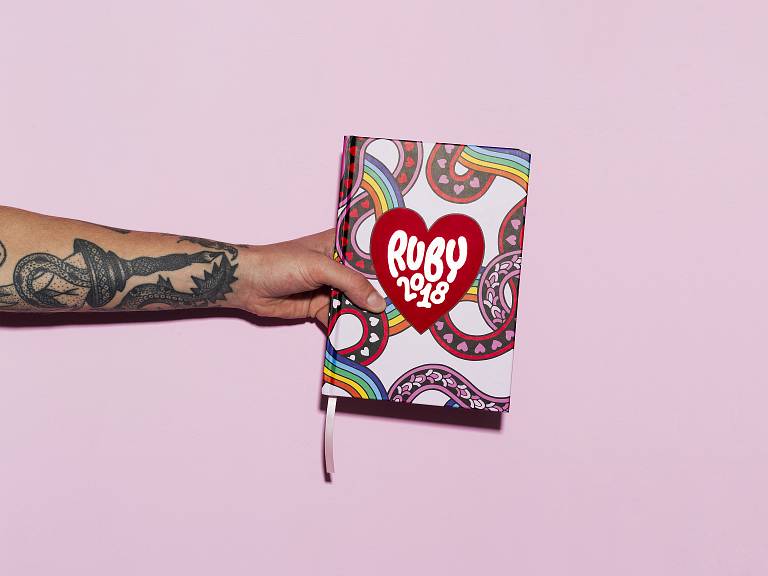 RUBY Launches Christmas 2017 Collection
RUBY has collaborated with New Zealand artist and sign painter Marcus Watson, designing a free-wheeling motif of love hearts, snakes and rainbow swirls for the brand's Christmas 2017 collection.
Christmas wrapping paper, stickers, cards and a wall planner have all been given the psychedelic treatment, as has the RUBY 2018 Diary. Inside, diary owners will find zodiac-inspired illustrations for each star sign.
Featuring the artist's own hands, the RUBY Christmas 2017 campaign has been styled by Kayla Jurlina and shot by Hayden Worsfold.
The RUBY Christmas 2017 collection will arrive in all RUBY stores & online from tomorrow, Saturday 28thOctober