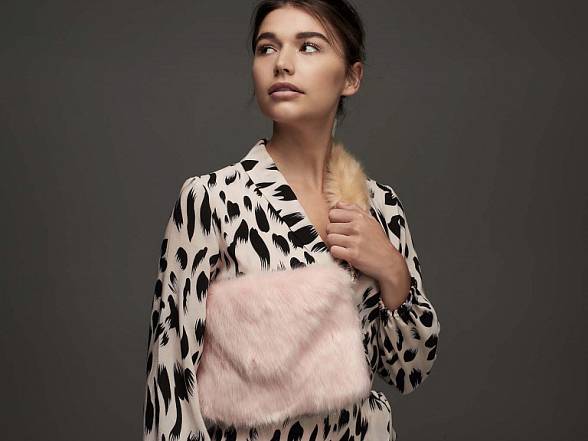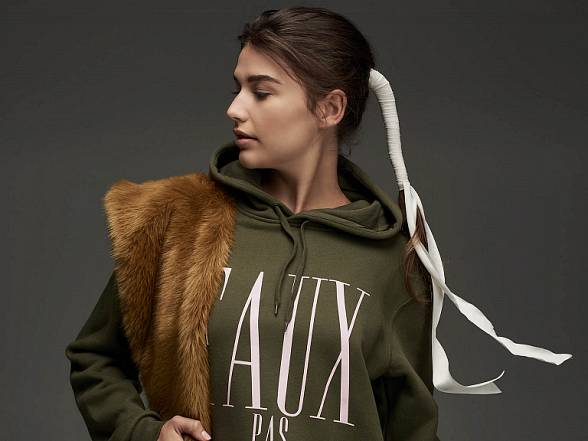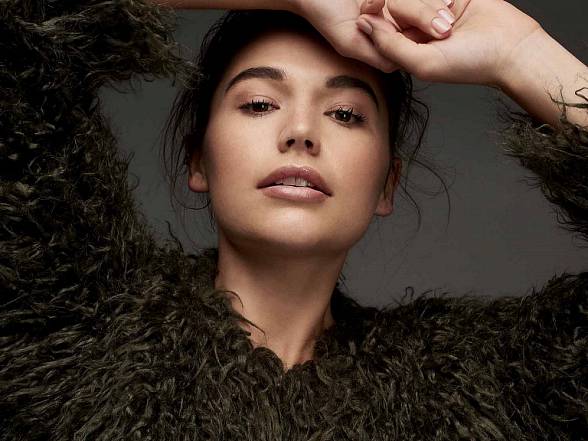 RUBY Faux Pas Collection
Meet Faux Pas, RUBY's latest animal-centric collection that pays tribute to all your furry friends and the silly mistakes you've made.
Soft and tactile, textures are a delight to the fingertips. The Pandora Jacket, although camouflage in colour, is a standout piece from the collection. Long strands of faux fur give the jacket a personality that is playful, and a presence that commands attention. The Dolly Coat, in a soft pink leopard, is equally spirited; a RUBY take on the feline giant with all the sass and attitude to match. Accessories are furry companions, the perfect plus ones when your pooch is not on the guest list.
Fabrication is playful and mischievous. A hoodie displays the logo for the collection, a constant reminder to cherish your imperfections. A lavish silk, pink background dotted with a graphic animal print, is the canvas for the Dolly Silk story. Daring and darling, it's bound to captivate all, dog and cat lovers alike.
As the season turns cooler, the Faux Pas adventure continues. The Capella story, sprinkled with stars, is the fabric of a standout ruffle gown and shirred blouse. A rib sweater and dress in soft pink and red is athletic in look and spritely in feel.
If your heart isn't warm enough under you faux fur coat, perhaps the fact that RUBY will donate $10 from every Faux Pas clothing purchase to the SPCA between Friday 27th April and Thursday 10th May will do the trick. Celebrating faux pas, faux fur and your favourite fur babies, Faux Pas is the c'est la vie of collections.