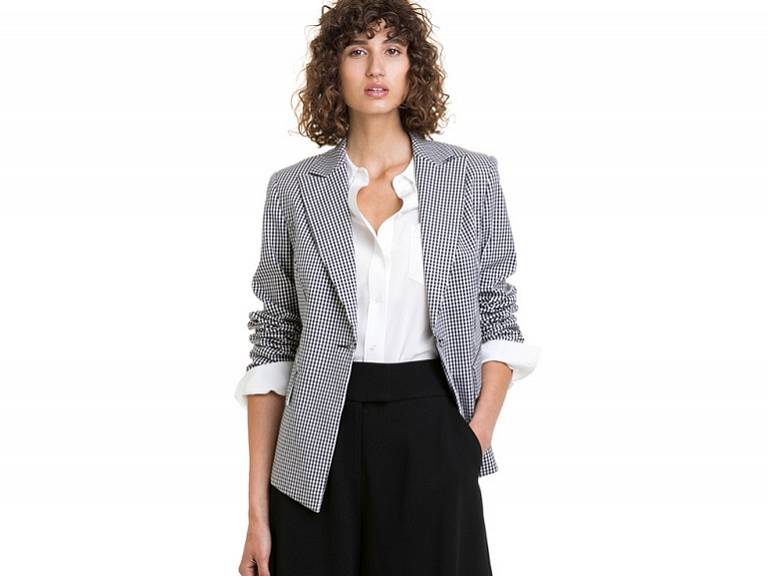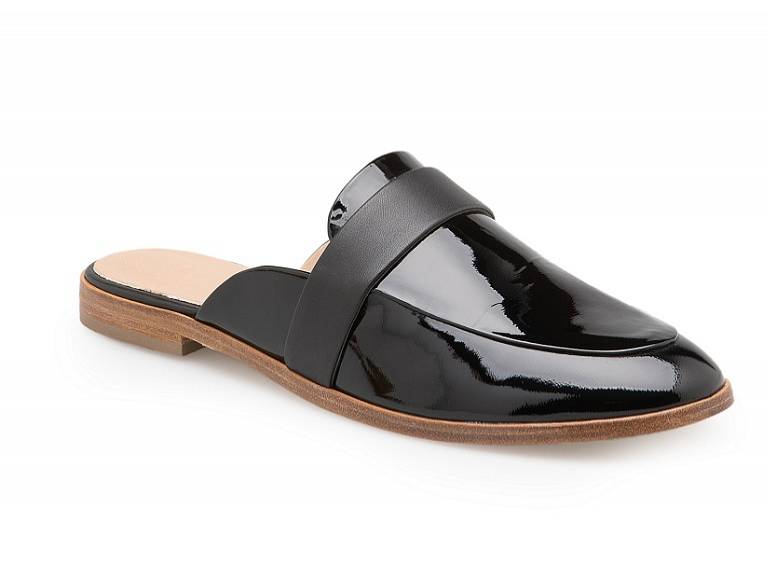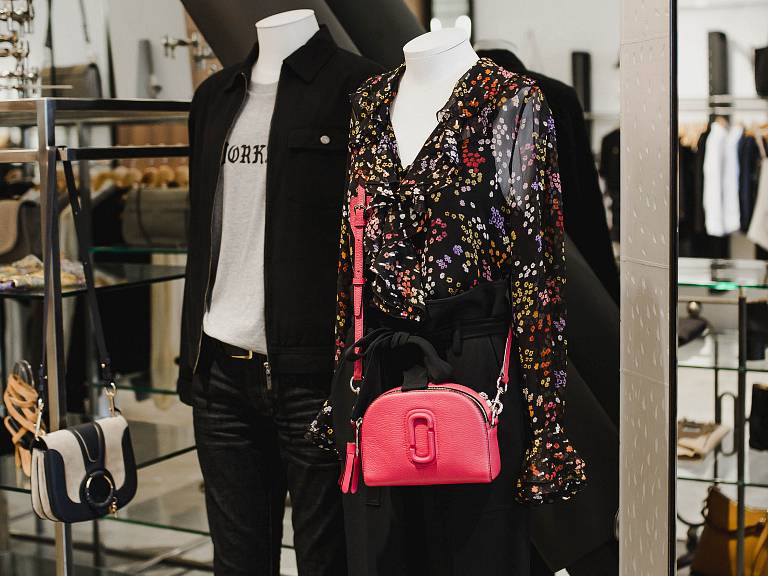 Must-haves to update your office wardrobe
FOR HER
The Blazer
The humble blazer returns this season as the jacket du jour. From pinstripes to checks and oversized to fitted cuts, the blazer dominated 2018 runway collections as a key wardrobe-building item. Introduce the blazer to your set of office basics by teaming it with a floral or printed dress, or wear it as part of a power suit – think cropped trousers or a tailored pencil skirt. Look out for colourful plaid fabrications, deconstructed collar detailing, contrasting piping and varying lengths. The most versatile option, however, is the oversized, double-breasted check blazer. Wear it to work with a colourful belt cinched at the waist or pair it up with denim and a white t-shirt for an Instagram-worthy weekend look.
The Polished Slider
Investing in a pair of sliders, more commonly known as a mule loafer, is an easy and inexpensive way to up your office footwear game. Whether you looking at a flat, stiletto or block heel option, be sure to select a classic style that could include a buckle, ribbon detailing or croc textures – however, leave velvet or studded versions for the weekend. Team your pair of sliders with mid-length skirts, maxi dresses or cropped trousers so that just the right amount of skin is exposed. As a mule loafer is basically a slip-on shoe, it's important to create a polished look with the rest of your outfit.
The Barely-Sheer Blouse
Revealing clothing is a definite no-no for work, but this season's must-have blouse plays with sheer fabric in clever ways. Using key features such as sheer inserts, burn-out fabric and moody prints, the 'sheer' factor is toned down nicely, making the blouse look chic and more workplace appropriate. Depending on how conservative your organisation is, you may want to layer your blouse with a fitted jacket or blazer, so only snippets of your blouse can be seen at the neckline and sleeves. A timeless blouse option remains the printed pussy-bow blouse in key colourways of apple green, fiery red, black and nude colour combinations.
FOR HIM
The Blue Suit
This year's men's runway collections call for loud, adventurous suits. However, if crazy prints and super-tight cuts aren't your thing, opt for a tailored blue suit as your key wardrobe investment. In shades ranging from sapphire to navy, the blue suit is crisp, perfectly fitted and ever so versatile. Wear it to the office as a suit or as separates, and team up the jacket with a grey hoodie, black denim jeans and sneakers for a perfect weekend look. If you work in a creative field or a relaxed office environment, sport a slogan tee (another wardrobe must-have, see below) beneath your blue suit.
The Statement Tee
Slogans tees and tops have always been in style, but this year they'll be a focal point in men's fashion. While designers and stores are bringing out humorous, branded and political statement tees, it's best to stay away from anything controversial when dressing for work. Tuck your tee into suit trousers, and layer with a blazer or cardigan for an on-trend look.
The Corduroy Jacket
Corduroy returns as the comeback fabric in menswear. Cut across trousers, jackets and blazers, cords are that perfect nod to the 70s. Wear a corduroy jacket or blazer with a crisp, buttoned white shirt this winter, and throw in tan leather accessories to finish the look. This season sees new features emerging, such as matte corduroy variations, leather-trim pocket detailing and oversized buttons.