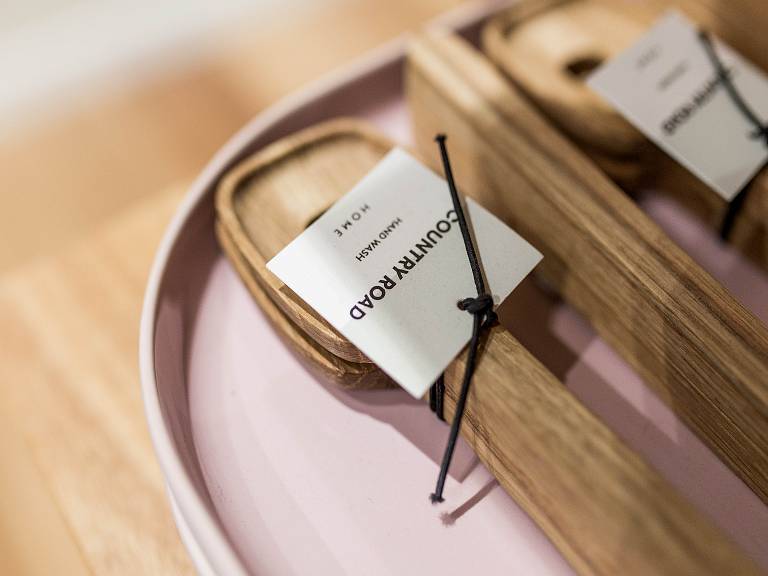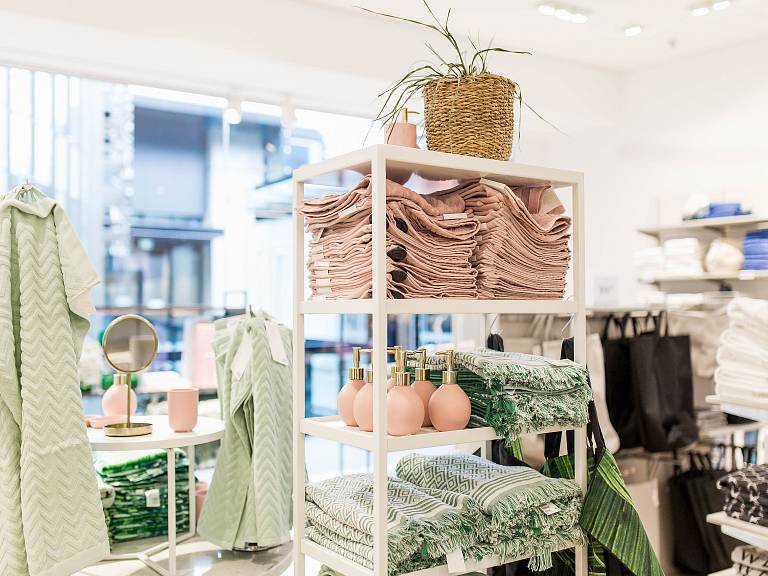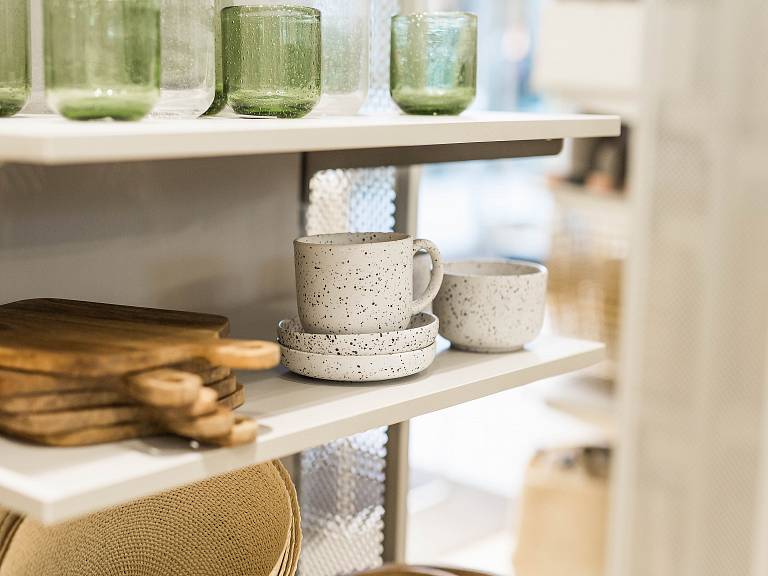 Homeware must-buys: use these four decor trends to style your home
Finding great pieces for your home has never been easier thanks to The Crossing. It's home to H&M, which has its own homeware department, and the South Island's only Country Road store with a full range of homeware. Now you can source beautiful decor items to keep your home on trend from one convenient shopping precinct.
Now you know where to go – but what will you need to buy? Check out the latest homeware must-buys…
GOODBYE JUNGLE, HELLO 'JUNGELOW'
A combination of jungle and bungalow, this homeware trend is driven by the desire to bring the outdoors in – but this time the focus is on sophicated, muted prints and lush foliage. It's all about creating a curated oasis at home: look out for stylish planters, glass hanging pots and monochromatic foliage to use across all areas of the home. Fig leaf plants and cacti give way to vines and thin-leafed plants to create a visually vibrant home.
What to buy: Invest in H&M's range of jungelow-inspired pillows, leaf printed bath towels and faux plants.
A PALETTE OF PINK
Pink will remain popular through to the end of 2018, Dulux New Zealand's latest global colour trends research has revealed. Hues ranging from pale pink through to moodier dirty pinks take centre stage and bring a sense of earthiness to one's home. Use pale pink as an accent colour by investing in soft furnishings or decor accessories, such as pillows, rugs, light throws or crockery, and offset it with metal, marble or stone elements. For a more contemporary look, team up moodier pinks with tones of grey and white. Our new pink ceramic bowls perfectly tie in with these sweet hues.
What to buy: Country Road's pink matt ceramic bowls are a perfect way to stay on-trend.
RETURN TO THE COMFORTS OF NATURE
As interior trends continue to look to nature for inspiration, this springs sees the return of raw textures such as wood, rope, rattan, moss and marble. Often callled "authenticity" or "honesty", this trend relies on a minimilistic style that uses the natural beauty of materials, particularly wood and rattan.
What to buy: Buy one of H&M's wooden pestle and mortars for your kitchen, or use a wooden tray box as a storage solution in our bedroom, bathroom or kitchen.
OPULENCE OF ART DECO
With a nod to 20s and 30s glamour, the nostagia trend returns into our homes through the use of a moody jewel tone palette of shades. While black and gold still reign, we see rich greens and purples introduced to add a touch of drama and opulence to your home. Be sure to look out for mirrored trays, coloured glass vases and tassled pillows to get a contemporary-inspired look.
What to buy: For a Great Gatsby-inspired style, opt for a statement mirror or glass tray from H&M.